Check out Manufacturing Talk Radio!
Many of us waste quite a bit of time sitting in traffic. Using that time catching up on the latest news and trends in manufacturing would make it somewhat worthwhile.
Manufacturing Talk Radio is a weekly live Internet Talk Radio show broadcast to manufacturers of all sizes across America. Show hosts, Lew Weiss and Tim Grady, present breaking news and tackle business trends and economic forecasts in manufacturing for small, medium and large manufacturers across America.  
Every Tuesday at 1:00 pm EST, hosts Tim and Lew talk about the lastest in manufacturing and interview a wide range of experts from the Institute of Supply Management, ThomasNet, TD Bank, The U.S. Department of Commerce, The Small Business Administration and other industry resources that serve the manufacturing sector.  
All their live shows are archived and available as free podcasts that can be downloaded via computer, tablet or smartphone. The website also contains the latest report on manufacturing by  the Institute for Supply Management which covers which manufacturing industries are reporting growth.
Here's a sampling of some of their previous shows:
The Year in Review - Industry and Economy Highlights of 2019
Manufacturing Matters: Production Offshoring is Hurting U.S. Innovation Capacity
Visual Selling - The Method of the Future
Building a Holistic Strategy for Dealing with Tariffs
+++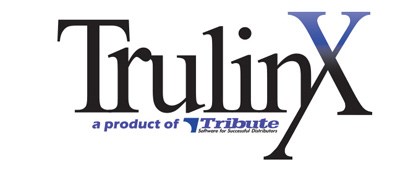 Tribute, Inc. is a provider of business management software for industrial distributors who provide engineering, design and fabrication services for their customers in the motion control, automation, and fluid power industries.
For more information about TrulinX, our Windows-based product designed specifically for complex fabrication projects, contact us or visit Tribute.com