Check out Eaton's Hydraulic Group Training Services
Have you checked out all the training services that Eaton's Hydraulics Group offers?
They offer a wealth of training options for your staff to learn everything from the fundamentals of industrial hydraulics to IFPS certifications, such as IFPS Hydraulic Specialist.
Both product and technology courses are offered which cover a wide array of fluid power related topics and their courses suit the needs of anyone involved in the industry, from newcomers to application specialists.
Training sessions are offered at their state of the art training facility in Maumee, Ohio, and at their Eden Prairie facility in Minnesota, as well as a variety on-the-road and custom courses. 
Eaton also offers a wide selection of classes through their e-Learning program called Eaton University. They offer study courses for learners, hydraulics technology, Eaton's products and product certifications.
Eaton Hydraulics Training Services has the ability and equipment to perform more comprehensive training sessions at a customer location. In addition, they can tailor the curriculum to specific applications and concepts of the customer's choosing and incorporate a customer's schematics to enhance the employees' understanding of specific systems.
Their new Mobile Hydraulics Training (MTS-1) simulator offers cost effective, hands-on method of presenting a practical demonstration of the principles taught within the classroom.
Eaton also redesigned their Hydraulic Training Simulator (HTS-2), a dual operator station simulator with a central power unit that supplies one or both sides and can accommodate up to 4 students at a time.
For more information on Eaton's Hydraulic Group Training Services, click here.  
For the catalog, click here.
+++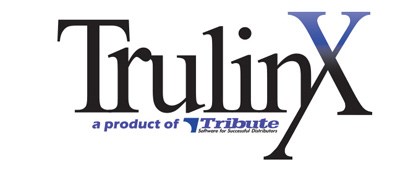 Tribute, Inc. partners with Eaton Corporation to streamline their distributor's supply chain and lower operating costs.
Take a look at what TrulinX ERP Software has to offer Eaton distributors.