Challenge a Student to Learn More About Fluid Power!
"What is fluid power? That sounds dull. Who wants to build things - it's all about cool software app's these days." Does that sound like any teenager you know?
With the shortage of skilled workers in the manufacturing and fluid power industry, the National Fluid Power Association (NFPA) has launched several great programs to educate students about the advantages of working in our industry and to show them that fluid power can be cool!
There are programs for middle school, high school and college kids.
The Action Challenge - a competition that challenges middle school students to solve an engineering problem using fluid power. Students work in teams to design and build a fluid power machine, and then compete with other teams in a timed competition!
The Robotics Challenge - new scholarship program that launches this school year. In support of the FIRST® mission, NFPA will be offering one merit-based scholarship, for $10,000 per year for four years, to high school seniors who have participated as part of a 2017 FIRST® Robotics Competition Team.
The Vehicle Challenge - a new program based on an initiative pioneered by the Parker Hannifin Corporation.
This STEM competition challenges college engineering students to redesign a traditional bicycle using hydraulics as the mode of power transmission.
Career Connections - this program brings students and teachers from local high schools in to tour NFPA member company fluid power facilities. Career Connections is FREE and very flexible, allowing for the amount of time your class has to spend on the event.
For some, this means an entire afternoon that incorporates Q & A with experts at your company, lunch with the students, and a work-period that allows students to build pre-made fluid power classroom kits. For others, it may simply mean a tour of their facilities.
Here are some options for this event:
Company Tour: Students tour a local organization's building and experience the engineering industry
Employee Q&A: Staff explaining to students 'a day in the life', how they got into the industry, etc.
Team Project: Staff work with students to help assemble a basic, pre-made fluid power classroom kit
Group lunch
NFPA's goal with Career Connections is to facilitate the connection between classroom and industry and thereby simplify the process for both parties involved. NFPA will also work with interested teachers to tailor a Career Connections day to custom-fit their availability and unique situation.
Interested in making a difference in tomorrow's workforce, today?  Take part in NFPA's Fluid Power Challenge or Career Connections! Go to NFPA.com or click for more information.
+++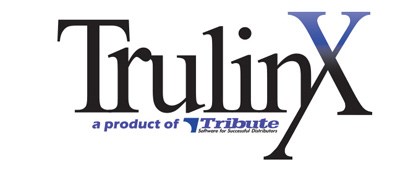 Tribute, Inc. is a member of NFPA and a provider of business management software for industrial distributors who provide design and fabrication services for fluid power and automation solution providers.
Tribute, Inc. also partners with Parker Hannifin and other manufacturers to streamline their distributors' supply chain. Click for more information about TrulinX, our Windows-based product designed specifically for complex fabrication projects.