Can The Wording on Your Invoices Get You Get Paid Faster?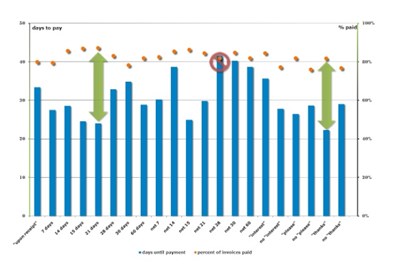 The FreshBooks company performed a data analysis to see whether the wording on invoices had any impact on the number of days to pay and the percent of invoices actually paid.
They found three interesting trends in their data.
1) Being polite really matters! A simple "please pay your invoice within" or "thank you for your business" can increase the percentage of invoices that are paid by more than 5 percent. Additionally, politeness clearly resulted in invoices paid more quickly.
2) Using the word "days" as opposed to "net" produced better results. While the words "net 30" or similar may make sense to most business owners, this kind of wording may not be as clear to less business-savvy clients.
They also found that most people seem to interpret "payable upon receipt" as "whenever you feel like it". Using specific terms such as "21 days" seems to focus on a specific timeframe and may be more effective than asking for immediate payment.
3) Threatening customers with extra interest on late payments does two things. It gets you paid slower, but it also seems to ensure a higher percentage of invoices will get paid.
Keep in mind, FreshBooks' clients tend to be individuals or small businesses, and "your mileage may vary". But it might be worthwhile to experiment with the wording on your invoices and see if it makes a difference.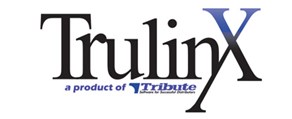 In TrulinX ERP software for industrial distributors, you can an additional comment to the invoice header or footer of your invoices to help in this endeavor. Plus you have the ability to add comments to your order acknowldegements and packing lists as well.
Tribute, Inc. is a provider of ERP business management software for industrial distributors that provide value-add fabrication and system integration services. For more information about TrulinX, check out the industries we specialize in or contact us for a demo.