Are you a hose & fitting distributor looking for new ERP business management software?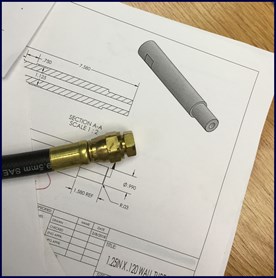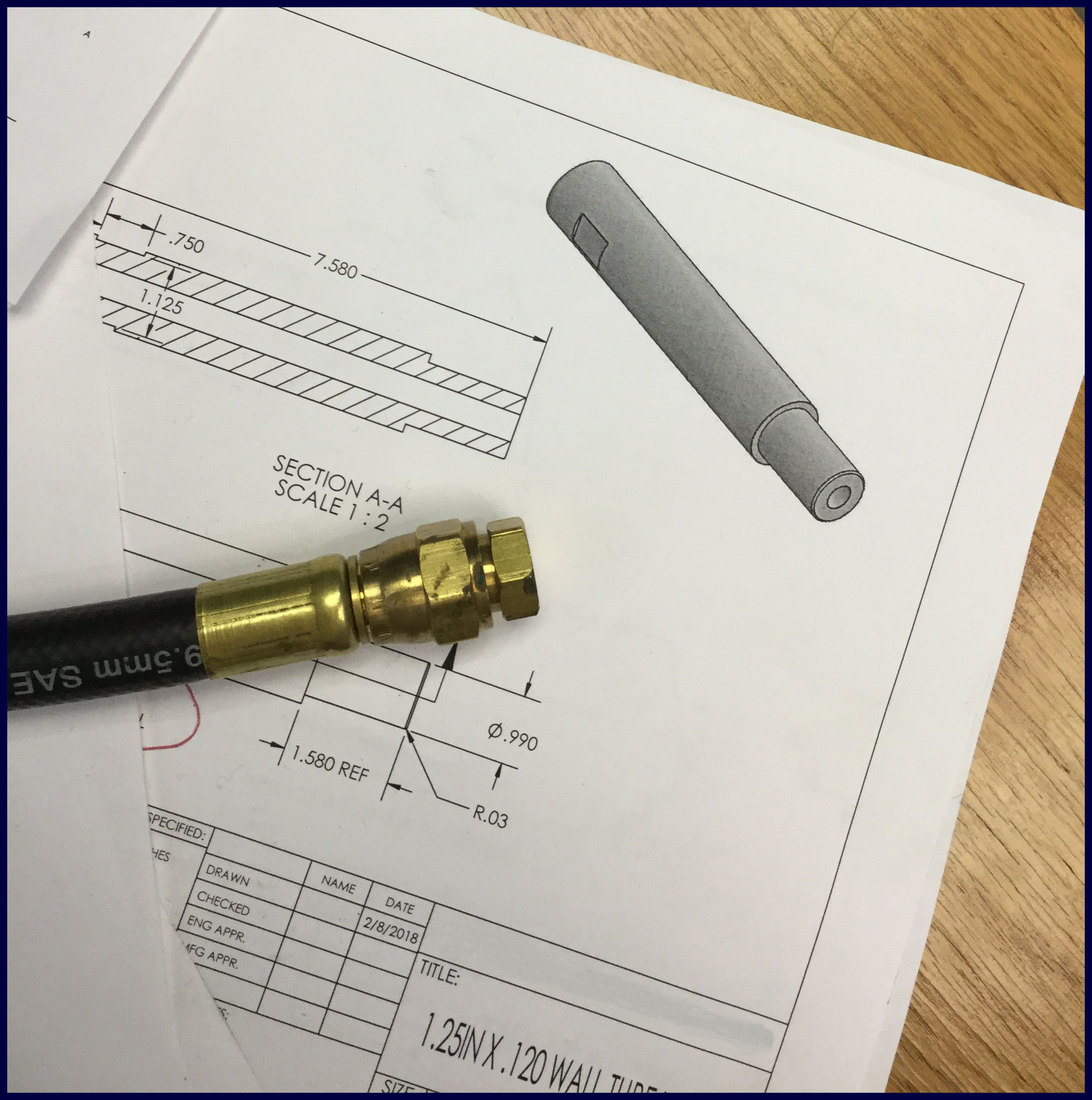 Manufacturing has ramped up and now is the time to invest in your company's efficiency by upgrading your business management software. However, be aware that not all software systems for hose distributors are created equally.
Some ERP software vendors will tell you they can handle kits and production, but it's at a very basic level and doesn't have the features hose distributors need. Others will tell you that their bulky production module will handle your hose assemblies easily, but it turns out to be more of a headache than you imagined, especially if you're a large volume hose distributor.
You'll have to separate the wheat from the chaff. To do that you'll have to ask the ERP vendor some very specific questions about their features. Below is a list of capabilities the vendor's software should provide to handle entering and processing hose assemblies, allowing you to know your true profit margin.
Easy Order Entry -
Will entering a hose assembly into the software system be an easy and quick process with all the information needed to provide the warehouse staff the correct build specifications (cut length, drawings, photos, crimp/assembly instructions) or will you need to create a complicated production order each time?
Stocking Unit of Measure vs Selling Unit of Measure -
Hose distributors buy hose in large reels then sell them in as assemblies in another unit of measure such as feet, meters, or inches. Will the vendor's software be able to handle this easily at the time of order entry and will they have difficulty in changing these parameters after the order is entered?
Overall length vs Cut Length -
Hose distributors know that there is a difference between the length of the hose assembly and the cut length of the hose. For example, you may be ordering an airbrake hose that is 36" in overall length. To assemble that hose, you'll need two fittings (2.5" each), which requires a 31" hose to make your total overall length 36" once the fittings have been added.
Will the vendor's software let you specify the cutoff length UOM and cutoff length for that PN's specifications? Will the cutoff length then be included on the pick ticket so your warehouse staff cuts the exact length needed and aren't creating expensive scrap by cutting lengths that are too long?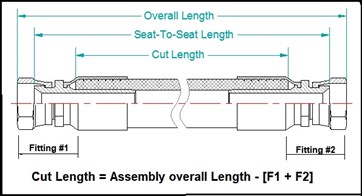 Hose Templates -
Most hose suppliers sell their hose by the series. Will the vendor's software allow you to create order entry templates for your popular hose series, allowing CSRs to enter hose assemblies in seconds and much more accurately? Will those templates also determine the quantities of any components not in stock and then ensure they are included in the buy report?
Labor -
Will the vendor's software be able to automatically calculate labor amounts based on the hose length and/or fitting diameter so you can capture true gross margins on all your assemblies? Will you be able to assign a fixed labor rate, or a variable rate based on any of the hose segments? Will you be able to add 'Days to Assemble' so your pick tickets are released in time to allow the warehouse to put together the hose assemblies?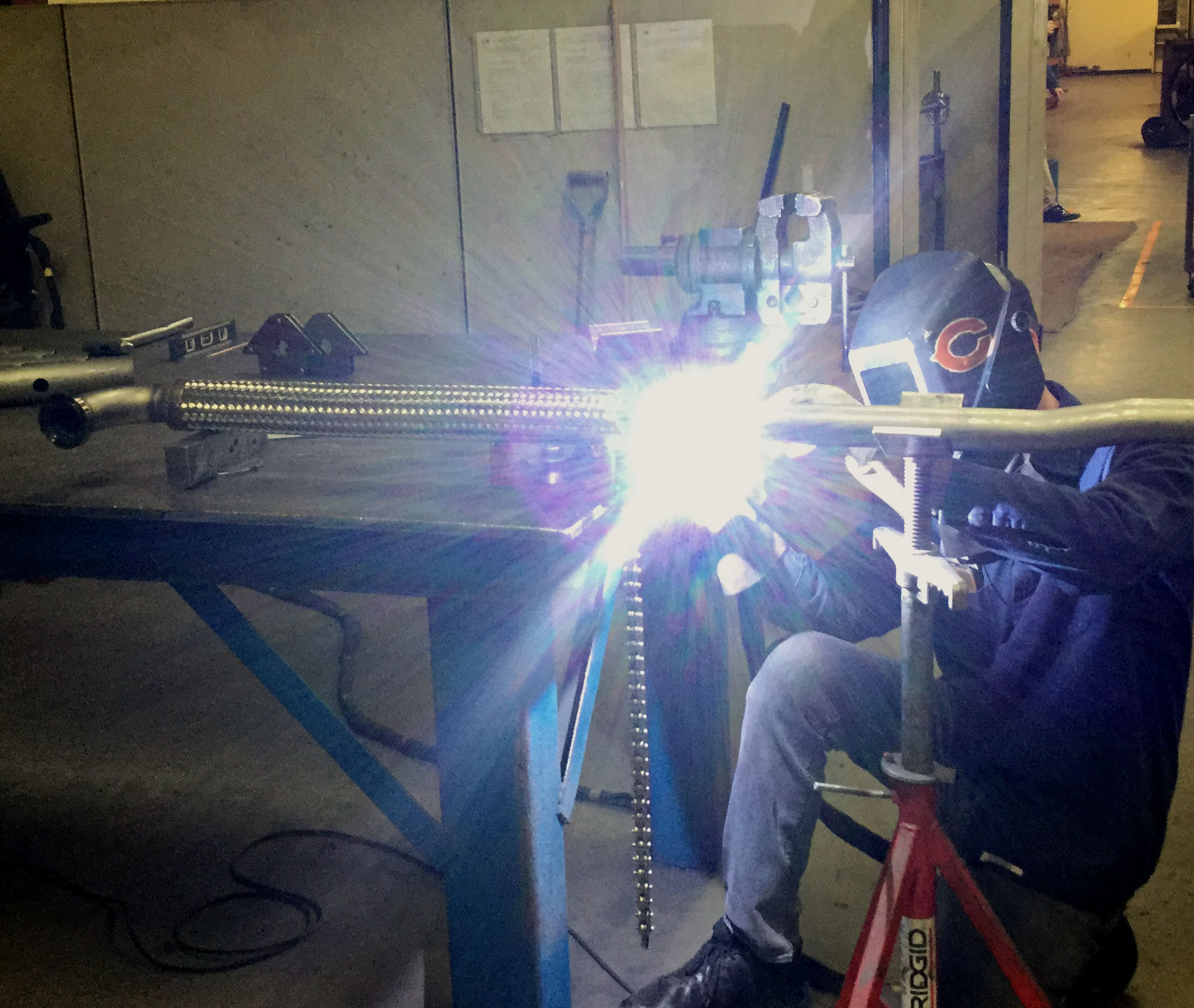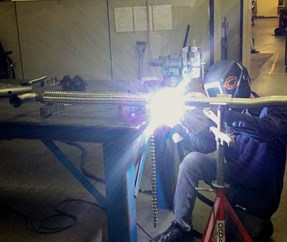 Flexible Pricing Discounts -
Will the vendor's software allow you to have a number of discounting schedules based on numerous factors including: component discounts based on cut length or overall length quantities, total discount on the parent assembly, or total list price of components based on cut length or overall length quantities?
Rebates -
Will the vendor's software be able to calculate your hose supplier's rebates according to their specifications and create reports easily? Some hose vendors require rebate reporting at the component level. Will it be easy to extract that information out of their software system to report the components used in hose assemblies? And do those features come with the software or will there be additional programming required?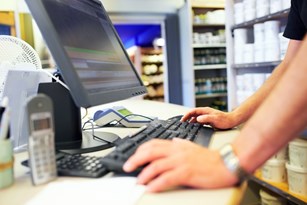 Counter Sales -
Does the vendor's software have a robust retail/counter sales feature that can enable you to process walk-in orders, or pickups, quickly and efficiently including multiple payment options, putting deposits on backorders, easily allowing returns & exchanges, and checking inventory real-time at all other locations?
Value-Add Services Management -
Does the vendor's software have a sophisticated way to track all your additional value-add services so you are able to track the labor and profit of your expanded offerings?
Manufacturing Partnerships -
Does the vendor partner with any major hose suppliers, such as Eaton, Gates, Parker and more, to provide you features that will streamline your supply chain, such as: Point of Sale reports, one-click exporting of POs to vendors, serial number hose labelling, and more?
When considering ERP vendors for your short list, select software vendors that have a thorough knowledge of your industry via long term affiliations with industry peers, manufacturers and trade associations, all of which translate into features built with hose distributors in mind. TrulinX by Tribute, Inc. offers all of the above advantages for hose and fluid power distributors, and more.....