2020 IDCO Expo Reaps Rewards for Hose & Rubber Product Distributors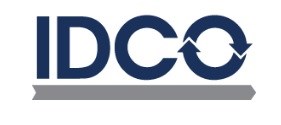 Tribute, Inc., a supplier of ERP software for hose & fluid power distributors, is proud to be one of the sponsors of the recent 2020 IDCO Expo. More than 300 attendees from IDCO's 140 member and supplier companies gathered for the co-op's annual event designed to drive member sales.
IDCO is the premier co-op for independent distributors serving the industrial community with hose, fittings, gaskets, rubber materials and related products.
Held February 24-26th in Louisville, Kentucky, the Expo included scheduled meetings, training from suppliers with a focus on new products and applications in the industry, a table-top tradeshow with new product showcases, and an award banquet.
IDCO Partners with Tribute, Inc. and Industry Manufacturers to Benefit Members 
IDCO partners with service suppliers like Tribute, Inc. and Rubber Tree Systems and a wide variety of industry manufacturers to provide their members discounts and educational resources. Some of their manufacturing partners include  Brennan Industries, Coilhose Pneumatics, ContiTech, CoxReels, Dixon, Flexaust, Hi-Tech Duravent, Kuriyama, NovaFlex, NRP Jones, Stucchi, Thermoid,  Tuthill, Ultraclean, and ZSi Foster.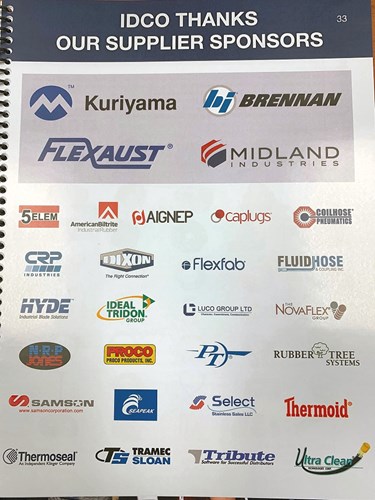 "It's great because we go to work, grow sales, build friendships and have a good time. The IDCO Expo has always been an excellent opportunity to network, sell your products and forge relationships that can last the rest of your life. We are all part of a remarkable industry and I'm very proud to have survived this long in it," Brad Rico, EVP at Brennan Industries, has said of the annual meeting.
Sessions were held on IDCO University - their new e-learning tool, a new supplier spotlight, and new opportunities in technology. The event concluded with an awards banquet recognizing the top members and suppliers of 2019.
The 2021 IDCO Expo will be held again at the Louisville Marriott Downtown, Kentucky, from February 22-24 .
Tribute, Inc. is a premium and endorsed supplier of ERP distribution software for IDCO members. Over 26% of IDCO members use software by Tribute, Inc. to run their organizations efficiently and profitably.
For more information about TrulinX software by Tribute, Inc. , designed specifically for hose and fluid power distributors who provide value-added services, visit contact us or visit Tribute.com