Tribute, Inc. Partners with Informa Software to Offer Signature Capture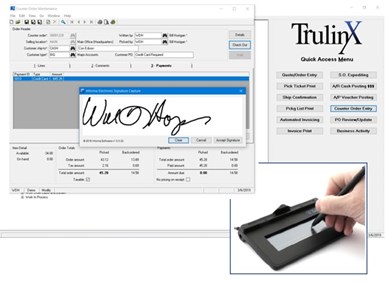 Tribute, Inc and Informa Software have partnered to offer TrulinX software customers a cost effective signature capture feature for their counter sale operations.
Informa Software is a provider of business productivity solutions including content management, document imaging, data capture and business process automation.
Informa's eSignature Module for TrulinX Counter Sales allows customers to capture signatures utilizing Topaz signature pads at the counter during the check-out process.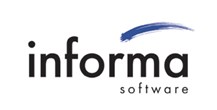 Simplify your business and power up your counter sales with Informa's eSignature module for counter sales
There are many benefits to utilizing eSignature for TrulinX counter sales:
Speeds up transaction process - collect payments faster
Improved customer experience - signed receipt emailed or take a printed copy
Works with credit card, check, cash and on account orders
Signed receipt is automatically stored in ImageQuest and TrulinX
Easy to install and use
No more manual filing of counter orders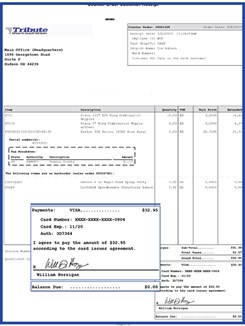 Informa's eSignature Module is powered by their ImageQuest software, a document imaging system that stores all your documents, including signed receipts. With Informa's cost effective capture, storage and workflow capabilities, you can archive old documents, insure regulatory compliance, improve inefficient manual processes, reduce storage costs, protect against natural disasters or simply find information faster.
For more information about Informa's eSignature Capture Module for TrulinX Counter Sales or their ImageQuest document imaging software, contact Jeff Waite at Tribute, Inc.
Tribute, Inc. is a provider of ERP business management software for industrial distributors who have retail or counter sales and provide value add services. For more information on TrulinX, contact us or visit www.tribute.com.