The Gates eCrimp Mobile App Helps Build Hose Assemblies to Exact Specifications
Crimping your hydraulic and industrial hose assemblies to the exact specifications is essential for your operation's safety, uptime, and sustained performance.
With Gates eCrimp mobile app, available for iPhone and Android, you can access your assembly specs offline and in real-time, so you can deliver factory-quality hose assemblies anytime your application demands.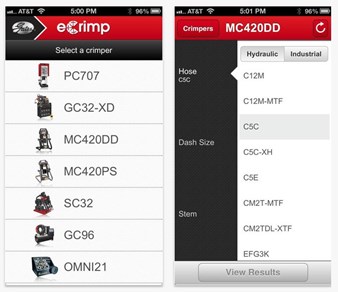 With just a few taps, you'll have all the specs necessary to provide your customers with factory-quality hose assemblies. The Crimper data was updated in 2017 and has number of crimper specs available.
+++
Tribute, Inc. has partnered with Gates Corporation to streamline their distributor's supply chain and cut costs by the integration with their PowerPro program and many other features.
Click link to see the benefits TrulinX software offers Gates Distributors. For more information about TrulinX, contact us or visit www.tribute.com