A Long and Well Established Relationship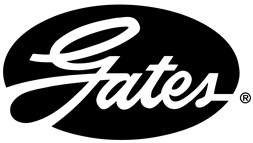 Tribute, Inc. has enjoyed a long and well-established relationship with Gates to provide its distributors with the tools and support needed to facilitate communication, decrease transaction costs, and streamline their supply chain.
A provider of industrial distribution management software with over 36 years of experience in the hose, fluid power, fluid handling, power transmission, sealing, automation, motion control and related marketplace, Tribute offers a complete Windows SQL-based software package (TrulinX) to address the toughest distribution and fabrication demands to bolster profits.
Specific Advantages for Gates Distributors
Tribute works closely with Gates Corporation to help our software users meet vendor requirements and maximize discounts all while selling the product in the most efficient manner.
Hose Assembly Generation


TrulinX software is designed so that you only need one format for an entire Gates Hose Series (i.e. G2 Series). TrulinX walks customer service personnel through a step-by-step process generating assemblies quickly and easily. It even calculates the cut length and labor based upon the length of the hose and diameter of the fittings.
Counter Sales
Easily handle your walk-in business with our counter sale module designed specifically with the hose distributor in mind. It allows for easy entry of items, kits, hose assemblies, etc. In addition, you have a quick and easy checkout process that handles check, cash, credit cards or on-accounts and ends with a very attractive customer receipt and day-end transaction analysis.

Serial Number Tracking
Easily track hose assemblies with our Serial Number configurator and labeling features. With TrulinX, you will be able to print out barcode labels with the unique ID number using BarTender software and easily track eligible hose assemblies.

Consolidation of Purchase Orders
Gates Corporation offers discounts on their purchases provided you have a certain dollar amount per product per purchase order. Since TrulinX offers a feature called Planned PO's, it facilitates the consolidation of items, so you can maximize discounts and purchase the product in the most cost efficient manner.
Calculation of Rebates


With TrulinX your software can generate a rebate report in Microsoft Excel®, which will contain all the appropriate information such as your Gates ID number, invoice, rebate location and rebate amount. The same report can calculate the total amount due. This is all accomplished by creating an Excel Spreadsheet one time, and then scheduling it or running it upon demand, which will improve accuracy and saving you valuable time and money.

Easily Update Pricing & Upload New Items


TrulinX can easily upload new Gates inventory into your system, whether it is several items or a new product line - saving significant time and money over doing it manually. And you can easily upload Gates pricing updates into the TrulinX system and entering an effective date.

PowerPro Integration for Easy PO Transmittal


TrulinX allows you to easily generate a Purchase Order output file for the Gates "Power Pro" program, which is then automatically sent via FTP to their web site for processing, eliminating double entry of all your Gates purchase orders and increasing efficiency.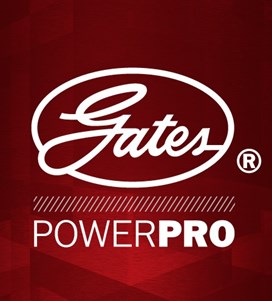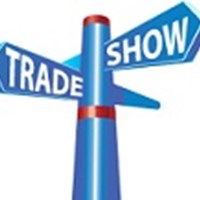 December 5, 2019
Tribute's Trade Show Schedule: We hope to see you one of the following industry shows in 2020. NFPA Annual Conference, IDCO Expo, NAHAD Annual Conference, NIBA Convention, ISD & FPDA Joint Conference, Hose + Coupling World Expo, and Tribute's Annual User's Group Conference, TribNet....
Tribute is a member of your industry's trade associations...
Tribute is a member of your industry's trade associations including FPDA, ISD, GFA, NAHAD, NFPA and NIBA. We partner with major manufacturers including Eaton Corp., Bosch Rexroth, Gates Corp., Garlock Sealing Technologies, Goodyear, Pall Corporation, Parker Hannifin and others.
We are excited to show you more! Request additional information or a consultation.