The Best ERP Software for Industrial Distributors that Provide Value Add Services
Are you an industrial distributor that engineers and builds power units, valve assemblies, manifolds, pump systems, process control or filtration systems, hydraulic control panels, hose assemblies or large OEM kits?
Do you send products to outside fabricators for additional services such as plating or welding?
If you're an Industrial Distributor that does value-add services, you'll have these concerns:
How do I manage and track inventory for complicated projects with numerous subassemblies?
How do I manage and track labor & burden?
How can I get accurate costs to maximize my gross margins?
How can I manage outsourced fabrication components easily?
How can I separate my fabrication orders from my regular distribution orders & manage them effectively?
Most ERP software for industrial distributors is based on a basic inventory management system developed for the retail market with some added kitting features, and for many distributors this simple system works fine. However, for industrial distributors who provide value-added services and do complex fabrication projects, it is not enough.
TrulinX by Tribute, Inc. has a sophisticated inventory management tool for distributors that need to track and manage many levels of components and subassemblies used in large fabrication projects, such as power units, pump systems, valve manifolds, cylinder modifications, compressor and filtration systems, hose assemblies, and much more.
With TrulinX, you can manage your inventory down to the micro-level with the Work Order Management (WOM) module. Fabrication orders are entered through an easy to use and flexible system, which allows the user to copy frequently used parent structures and subassemblies plus 'drag and drop' components.
The WOM module provides for the use of permanent structures, our Smart Part templated structures, and on-the-fly structures at any level of the bill. Customer Service Reps can also source, expedite and route all within the same screen.
The TrulinX WOM module has many features that make it the best tool for your custom engineered projects: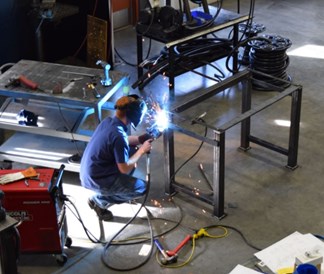 Work Orders Can be Created Independently: The work order can be entered directly from the sales order or it can be created separately and then later attached to the sales order. 
Multiple Routing Options: You can choose who is going to complete a BOM or any subassembly within that BOM structure from a variety of options - the assembly could be internal, another location could build the entire assembly or one or more subassemblies, or an outside vendor could build the whole assembly or one or more subassemblies. You can then route an assembly from one source to another easily.  
Work in Process Inventory: You can designate an assembly as a fabrication, which will move components to 'work in process' inventory while the assembly is being completed.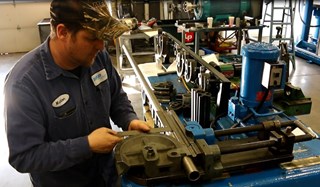 Application of Labor & Burden: You are able to enter estimates of both labor and burden. If estimates are entered, they are used to help determine the cost when jobs are partially completed. The actual costs applied are also tracked throughout the process. TrulinX will keep track of inventory items used as well as costs by category - helpful when you want to get rebates on components. When the job is complete, the estimated and actual costs can be reconciled and a comparison will be available at the subassembly and assembly levels of the job.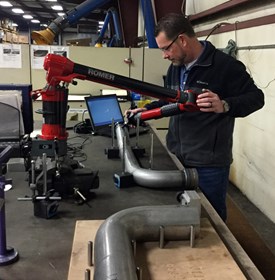 Simple BOM's Stay Simple: Although a work order is created for every Bill of Materials, when no fabrication is needed, the TrulinX WOM module does not require you to do any extra work. 
Multiple Inquiry Options: Sophisticated inquiry screens, with Tree and Detail views, allow you to set up your own filtering options, multi-level grouping, and column choosing/ordering to see all logged activity for parent items, subassemblies and components. Users can personalize how they view inquiry screens via sorting, grouping or filtering and moving/hiding columns. This makes tracking components (whether in-house or outsourced) and specific orders much easier.
Warehouse Automation: TrulinX continues to listen to its customers and has added many warehouse automation features, enabling customers to receive, pull, move and put away inventory with scanners and mobile devices.  Order pulling can be designated to a specific staging area - this comes in handy for items designated for large projects such as power units and compressors for production, or pump packages. Putaway can be done by bin or bin zones, allowing users to designate where in the warehouse the items will go. These processes, plus cycle counting with barcodes or QR coding, are much faster and more accurate with TrulinX, decreasing errors and increasing profit margins.
Going beyond the normal software vendor Tribute, Inc. works with our customers to create the tools you need to succeed in today's competitive marketplace.
An active member of NFPA, FPDA, NAHAD, ISD, AHTD and NIBA, Tribute, Inc. provides ERP business management software for distributors who provide fabrication, system integration, and value add services.
Tribute has over 36 years of specialization in the following industries: Fluid Power & Motion Control, Industrial Hose & Accessories, Fluid Handling & Flow Control, Fluid Sealing, Instrumentation & Process Control, Automation & Robotics, and Pump Distribution.
To learn more about Tribute's industry expertise, check out our customer testimonials, and to see how TrulinX software can benefit your organization,
 

request a demo today.