The Benefits of TrulinX Order Entry Software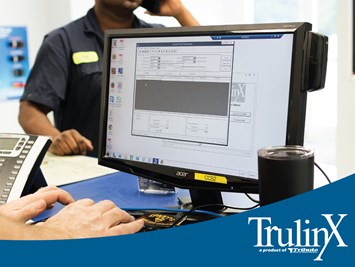 The job of ERP software is to make your job as an industrial distributor easier by automating a variety of functions. The right business management software will optimize the quoting, order entry, and purchasing processes so you can spend less time on smaller tasks and more time conducting business. This same software must also align with the specific needs of fluid power, sealing, hose, pump, and automation distributors.
Order entry software in particular must give distributors who provide customer-specific assemblies or products the flexibility needed to meet a buyer's needs. TrulinX ERP software delivers this flexibility through sales enablement features designed for the industrial distribution business.
Benefits of Sales Order Entry Software
The order entry software component of TrulinX enables users to create templates with specific instructions for every assembly. It also allows the user to attach specs, photos, and CAD drawings directly to the part number.
A few of the primary benefits of the order entry software features of TrulinX include:
Tracking Actual vs. Estimated Costs – Managing and reconciling both estimated and actual costs is one way to control margins. TrulinX makes this process fast and easy by converting quotes to orders with the click of a button to help maximize gross margins.
Improved Customer Service – TrulinX provides valuable information to improve their customer service. The software allows for lost sales to be tracked and tagged so that a team member can explore why the customer decided not to buy. Within the system, there is also the option to make personal notes on accounts for future reference.
Price Flexibility – Multi-dimensional price flexibility enables you to tailor pricing to each customer and situation.
The Basic Process—Quote to Sales Orders
As mentioned previously, converting quotes to orders is simple. You can convert one, some, or all the lines of the quote to a sales order from the process grid.
Once a quote is converted to a sales order, the system will automatically create any purchase orders that are necessary for the order. The system will then commit, allocate, and release inventory for the sales order, if possible. The system will also automatically print pick tickets for any lines that are released.
Here's a step-by-step overview of the process:
Customer orders are entered as a quote, then sent to the customer for pricing approval and confirmation to proceed with the sale.
Once the customer confirms that they will purchase the parts from the distributor, the quote is converted to a sales order ("live order").
All quotes stay in the system until purged and can be copied and used over again for repeat orders.
TrulinX starts the process of allocating parts to the order to prepare for shipment.
A sales order also officially registers demand for an item.
The Basic Process—Sales Order Types
There are five sales order types in TrulinX software, including:
Stock – Sell something that is in stock (stock, special orders, remote source).
Drop Ship – No inventory comes out of the distributor warehouse, but you get credit for the sale.
Stock Transfer – Order transferring stock from one location to another (order is not for an actual customer, but for a location).
Agent – The distributor simply enters the order for the vendor and gets commission on the order ("agent order").
Counter – Sold from the counter ("counter order").
Important Features in Quote Line Maintenance
Quote line pricing is easy as most of the information defaults from the item maintenance record. The user has the option to check the price override box if you want to change the price and/or discount for this line.
Quote line maintenance in the TrulinX order entry software component is made easier through a number of handy features.
Quote Price Calculator
The pricing calculator lets you change price and margin, all while tracking that changes were made. You can enter the margin you want to give and it will provide the correct price using List Less Discount, Net price, or Cost Plus
View an Item's Long Description
The short description is 100 characters and the long description can be any combination of characters up to 255 characters long and can be printed on several documents in TrulinX, below the "standard" item description. If your description is longer than 255 characters, you can use the comment feature which has unlimited text space.
Find a Substitute
If substitute items are loaded, you can easily find them by clicking on the Substitutes Button.
Viewing Items Most Often Ordered
Seeing what your customer most often orders is as easy as the click of a button.
Checking Availability on an Item
TrulinX order entry software gives you simple access through the click of a button to see what you have on hand/on order, company-wide as well as WarehouseTWO and Distranet
Reviewing Quote Line Pricing Records
Through the click of a button, you can see the item pricing record information.
Reviewing Pricing History
You guessed it – see item pricing history through the click of another button.
Learn More About Tribute's Order Entry Software Solutions
The specialized features of Tribute's ERP software are designed to help industrial distributors maximize their profits and better serve their buyers. If you're ready to take the next step towards operational excellence, then request a demo of TrulinX today! See for yourself how the order entry software component of TrulinX helps streamline processes and provides the flexibility needed to meet your customer's needs.