Realizing the Productivity Benefits of a New ERP System
Better serving customers, access to real-time data, improve operational effciency, and making employees' jobs easier are key reasons why industrial distributors and other organizations implement ERP systems, according to data in Panorama Consulting's 2019 ERP Report.
Companies want upgraded technology that will enable their employees to work efficiently and accurately, thereby improving customer service and profitability. An employee that is less weighed down by inefficient business processes, who can communicate with ease cross-functionally, and who can easily and quickly access accurate data is a productive employee who delivers better customer service.
Top  6 Benefits of Implementing an ERP  for Industrial Distributors
Create Customer Loyalty through Improved Customer Service
Streamline Processes and Automate Daily Tasks
Access Real-Time Data to Analyze Your Business Performance
Integrated Information to Prevent Data Silos & Increase Collaboration
Competitive Advantage - Investing in an Industry-Specific ERP Software Provides an Edge 
Reduce Operating Costs - Minimize Errors, Reduce Labor, and Increase Profit Margins
An industry-specific ERP can provide many time and money saving advantages. However, as good as these benefits may sound in theory, most companies struggle to achieve these employee productivity benefits. 
Quantify Efficiency Gains of a New ERP to Set Goals and Determine ROI
According to the Panorama report, part of the reason companies struggle to achieve these business benefits is because they have not clearly articulated and quantified the details. Organizations should formally outline specific goals related to an ERP upgrade. The only way to achieve significant efficiency gains is by defining process improvements and measuring key performance indicators (KPIs) throughout the project. These goals should be specific and measurable. For example, if an organization wants to decrease cycle time, they should document how long the process takes in the current state and how long they want it to take in the future state.
Industrial distributors should ask the following questions when deciding whether you have the business case to implement an ERP: What specific metrics will drive the business benefits and show that we have realized them? How exactly will we achieve the business benefits, whether by implementing specific modules, reducing headcount or via some other driver? These questions should be part of an effective benefits realization plan.
3 Steps to Help You Realize the Productivity Benefits of a New ERP System :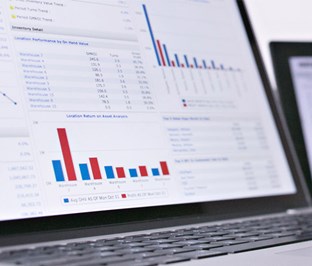 Begin with a quantifiable business case.  In order to actually achieve the benefits, the business case needs to clearly define the expected impact on performance metrics. Common productivity metrics include time spent on non-value-add activities such as gathering data and correcting mistakes resulting from incomplete information, but these metrics need to have tangible numbers attached to them to make them a reality.
Build your business process reengineering around the benefits realization plan. Quantifying business benefits is one thing, but operationalizing and realizing those benefits is another reality. Business processes need to be reengineered and clearly defined before measurable results can come about.  This is good time to get input from every employee in the organization to ensure business processes are fully analyzed and documented.
Leverage organizational change management activities to bring business benefits to life. Once business processes are clearly defined, they still need to be integrated into the organization, which simply won't happen without an effective organizational change management plan. Organizational activities such as employee communications, change readiness, training, and change impact analyses should all provide the finesse required to ease employees' transitions to the new processes and systems, while ultimately increasing user productivity benefits. This change management needs to happen from the top down in order to be effective.
Tribute, Inc. believes these steps are a necessary part of the process when industrial distributors consider implementing a new ERP.  With an effective business case, business process management, and organizational change management methods in place, your ERP implementation will be much more likely to achieve the business benefits you expect from your system.
In fact, Tribute staff members go out of our way to help our customers realize a majority of the potential benefits of their software, with the following: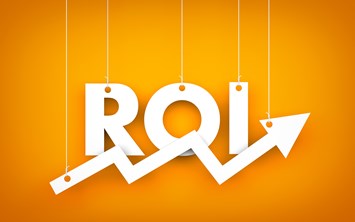 Our ROI Calculator. To determine if an investment in a new ERP would be profitable, Tribute, Inc. has an ROI calculator available on our website to calculate the savings in increased employee productivity and improved processes. Using this calculator is the first step in building a quantifiable business case and determining where you can derive business benefits.
Knowledgeable Staff. Tribute staff have the extensive knowledge to guide organizations in re-engineering business processes. Utilizing information gleaned through the sales process, Tribute's Implementation Team works with customers to re-engineer business processes and implement efficient work flows. Tribute's industry-specific features help in reducing many manual business processes, improving productivity and customer service.
Onsite Training. Once the business processes have been clearly defined, Tribute's personalized onsite training is key to ease employees' transitions to the new processes and systems, while ultimately driving tangible user productivity benefits. Many of our competitors utilize online tutorials which is no substitute for an onsite trainer knowledgeable about the unique requirements of your industry.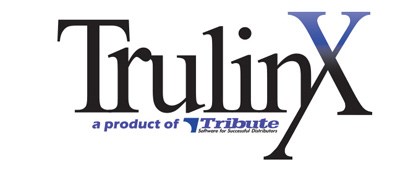 For more information about Tribute's ERP software designed for industrial distributors in the fluid power, motion control, and automation industry, TrulinX, contact us or visit www.tribute.com.  Check out our customer video testimonials as well.
Keep reading our blog, DisTribute, for the latest information on the fluid power industry.
Rev 1/31/20