Gates Corporation Provides Safety Training for Hose & Belting Distributors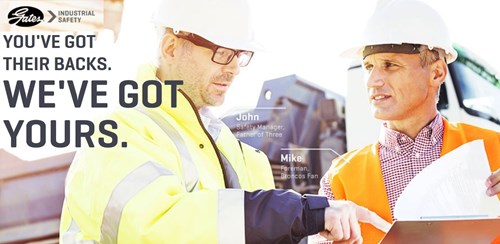 Gates Corporation is committed to safety and now has an Industrial Safety program — onsite safety training, specializing in preventive maintenance and the operation of safe, productive equipment, including hydraulic hose assemblies, industrial hose assemblies, and belt drive systems.
No matter what industry you're in - oil & gas, mining, construction, or manufacturing - they will custom design a free safety training session to meet your employees' needs. A Gates Certified Safety Expert will train you onsite, around your schedule.
Beef Up Your Safety IQ
To ensure your company maximum productivity, their training sessions take no more than three hours. An added bonus, their hydraulic and industrial hose trainings are free.
Gates Corporation has also issued a Safe Hydraulics Pocket Guide, where you'll learn how choosing the "right" hydraulic hose, couplings, crimping equipment, and accessories will help you:
Reduce hose failure, downtime, and liability
Improve uptime, production, and profitability
Decrease safety hazards, accidents, and injury
Extend your equipment service life and bottom line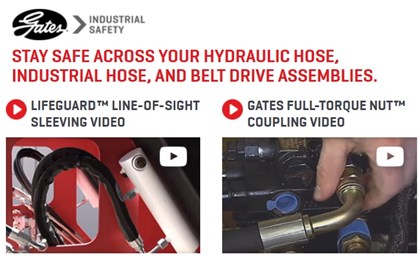 Gates Safety Resources
Download their Safe Hydraulics Pocket Guide to see how preventive maintenance and safety procedures can help you maintain long-lasting hydraulic hose assemblies.
Click links to see which training is right for you and here to check out their safety resources including video safety tips.
+++
Tribute, Inc., a provider of ERP business management software for industrial distributors, has partnered with Gates Corporation to streamline their distributor's supply chain and cut costs by the integration with their PowerPro program and many other features.
Click link to see the benefits TrulinX software offers industrial distributors of Gates products.