5 Reasons for Industrial Distributors to Invest in Upgraded ERP Software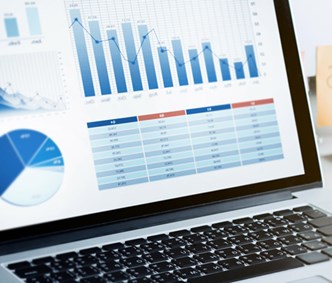 Are you an industrial distributor operating on a legacy software system such as DISC, Acclaim, FACTS, Activant Eagle, or an old AS400 product?
Maybe you've outgrown your basic Quickbooks, Sage MAS90/100/200 or Peachtree package and need to invest in a system that tracks your sophisticated system integration, fabrication and value added services.
If your software has been around for eons, your business processes have probably changed and the functionality needed when your software was first installed probably differs significantly from what's needed for the current way you do business. That's a problem.
When an organization decides it's time to move on from their current software system, it's usually a handful of key criteria that determines the decision. If your company is debating the move to an upgraded software system designed for your industry, keep in mind the following factors.
Five key issues that industrial distributors should address with a new ERP software system
1) Meeting Customer Demands
Distributor's customers are demanding more technological advances from their suppliers such as:
Customized and barcoded packing slips
Custom & barcoded shipping labels
Serial numbered labels for OEM kits or assemblies
Emailing of quotes with schematics, specific instructions, or photos attached
ProForma Invoices
Ability to add specific notes regarding fabrication, packing and shipping
Upgrading to an ERP system that is designed for industrial distribution and fabrication, like TrulinX by Tribute, Inc., will allow you to keep up with customer demands, increasing your profit margin and creating customer loyalty.
2) Inconsistent Pricing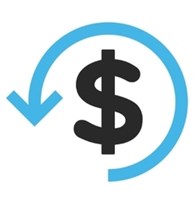 Distributors want to eliminate the headaches of dealing with inconsistent pricing between their sales personnel. Information changes so rapidly, that it may be difficult to update the sales team on changes in pricing, stocking, and part replacements. Your new ERP software system should allow your sales team to access the same, updated and relevant data that will keep them from competing against each other and possibly driving customers to your competitor.
3) Meeting Major Supplier's Requirements for Discounts & Rebates
Industrial distributors are increasingly asked to meet major manufacturer's specific requirements for discounts and rebates as a normal part of doing business. If you are spending hours doing these chores outside your software system, it is costing you money and creating room for error. Your new ERP software partner should have built-in tools to streamline your business processes with major suppliers. Tribute, Inc. partners with major industry suppliers to facilitate discounts, rebate calculation, easy PO transmission, and more. Some of these include:
Bosch Rexroth - POS Reporting with DCUS number, Rebate calculation, EDI transmission
Dixon Valve & Coupling - Web Ordering Discount Integration
Eaton Corporation - Customer Connect Integration, POS reporting, Rebate Calculation, Aeroquip and Port-to-Port Counter Sales Module
Gates Corporation - Gates PowerPro PO Integration, Rebate Calculation, Counter Sales
Garlock Sealing Technologies - Easy PO transmission right from TrulinX - PHConnect, POS Reporting, Rebate Calculation, PTS integration
Parker Hannifin - PHConnect, POS Reporting, Rebate Calculation, PTS integration, and more
Sun Hydraulics - Easy PO transmission right from TrulinX
4) Track and Manage Sophisticated Fabrication Projects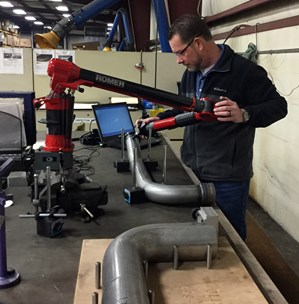 Does your current software allow you to easily manage production orders? Do you have multi-level Bills of Materials (BOMs) and numerous sub-assemblies in your fabrication or system integration jobs? Your new ERP software should be able to track and manage every component within the parent assembly and each sub-assembly. You should be able to expedite single components and outsource sub-assemblies and ship loose components to a job site easily. And your new ERP system should be designed, like TrulinX, to be able to track estimated and actual costs in order to gain the true profit on your production orders.
5) Ability to Integrate with New Technology
There are many cool new applications that can help you with specific business needs. However, if you have a legacy system, your software may not have the ability to integrate with them. Tribute, Inc. partners with Best of Breed solution providers with a similar focus on industrial distribution to provide a breadth of technology options for our customers. And with Tribute, Inc. you won't be shoe-horned into using a "built-in" or optional module that may not suit your needs.
Your new ERP system should have the ability to integrate to today's latest technology such as:
Business Analytics Solutions
Customer Relationship Management (CRM) Software
Document Management Systems
E-commerce Solution
Inventory Sharing Solutions
Payment Processing Solutions
Signature Capture Solutions
Wireless Warehouse Features
If you're an industrial distributor who knows it's time to move off of legacy software, consider the key factors that will provide the biggest return on investment and ensure that the ERP providers on your short list can provide them.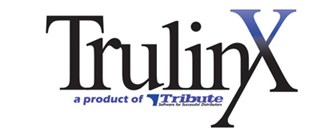 TrulinX, by Tribute, Inc. is designed for industrial distributors in the fluid power, motion control and automation industry who provide value-added services. Tribute, Inc. is a company whose origins were at an industrial distributor and who remains focused on the rapidly changing needs of industrial distributors.
For more information about TrulinX ERP Software for industrial distributors, contact us or visit tribute.com.