10 Ways TrulinX ERP Software Helps Hose Distributors Maximize Profit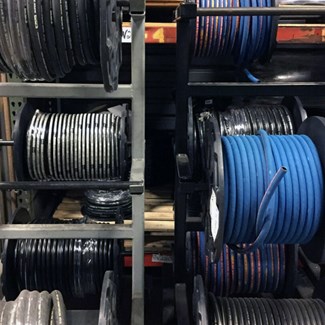 Hose distribution is a tough business and distributors need every edge they can get to maximize profits. TrulinX ERP software has tools and features designed specifically for hose and fluid power distributors.
Tribute has over 36 years in the hose distribution industry and our TrulinX software allows hose and fluid power distributors to operate more efficiently, serving customers at a superior level and creating customer loyalty.
How does TrulinX software help hose distributors?
1. TrulinX Hose Assembly Order Generator - this speeds up the order entry process allowing Customer Service Reps (CSRs) and Counter personnel to better serve customers and spend more time selling. This process includes the ability to add crimp/assembly instructions, packaging & shipping specifications, and CAD drawings or images to minimize errors and waste.
2. TrulinX Hose Templates - the TrulinX SMART PART tool allows the creation of hose templates so popular hose series can be set up in the system and the CSR simply enters the hose length, fitting types and sizes, and hose size. The quote/order is generated with the correct proportional quantities of components, cut length, plus labor and service charges to ensure maximum profit margins.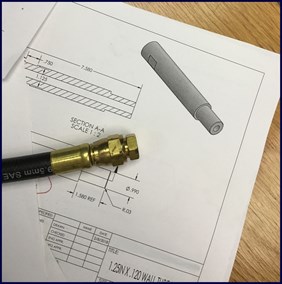 3. Hose Cut Length - Hose distributors know that there is a difference between the length of the hose assembly and the cut length of the hose. TrulinX allows CSRs to designate between the two when setting up hose assemblies to get the correct hose length and prevent waste.
4. Serial Numbers - Hoses can be tracked and labeled by automatically generated serial numbers. This is helpful when a customer needs a replacement hose quickly. Hoses can be designated to a specific location and even to a specific point at that location, such as oil rigs.
5. Competitive Cross References & Substitutions - TrulinX users can add common competitive cross references and substitutions for items. This is helpful when a new customer asks for a product that they used to buy from a different vendor or if an out-of-stock item that has a substitutable item in stock.
6. Hose Reel Inventory - With the sophisticated lot control features of TrulinX, distributors can manage hose reel inventory effectively. Easily purchase in in one unit of measure and sell in another. Older inventory can be designated to be used first.
7. Visibility & Traceability - CSRs will have the ability to view exactly what's in stock, such as various lengths of hose or tubing - no running out to the warehouse to check. Tracking and managing scrap is much easier and CSRs will know where every lot came from, where it is located in the warehouse and where it was shipped.
8. Reserve Inventory - keep reserve inventory for top tier customers? In TrulinX, reserved items can be easily designated for important customers.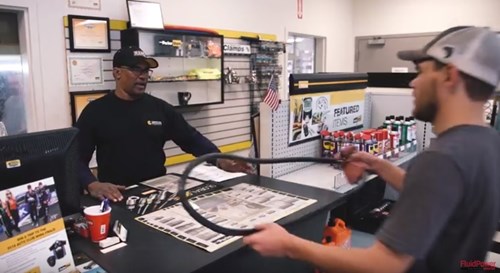 9. Counter Sales - TrulinX has a robust retail/counter sales feature, enabling distributors to quickly and efficiently process walk-in orders or pickups, including permitting multiple payment options, putting deposits on backorders, allowing returns & exchanges, and checking inventory real-time at all other locations
10. Reports and Rebates - TrulinX comes with most of the standard reports distributors must provide their vendors to report Point of Sales, Inventory Valuation, and other reports. Information is easily exported into Excel for more detailed reporting if needed. Users will be able to calculate supplier's rebates easily and create reports for those rebates. Some hose vendors, such as Parker Hannifin, require rebate reporting at the component level, which is easily done in TrulinX.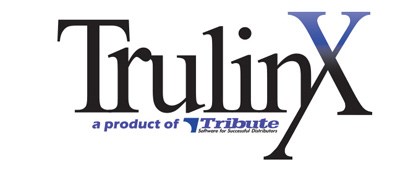 If you're looking for an upgraded technology system to help run your hose distribution and fabrication business, TrulinX is the premier provider in your industry and has been a member of NAHAD (The Association for Hose and Accessories Distribution) for over 22 years.  
For more information about TrulinX software, download our white paper, Hose Distribution & Fabrication - Finding the Right Vendor, contact us or see testimonials from some of our customers on Tribute.com