Tribute Customer Spotlight: Hydrotech, Inc.

Hydrotech, Inc. is leading industrial technology provider specializing in engineered solutions through integration of hydraulics, automation & control, pneumatics, lubrication, filtration, repair & diagnostics, and IoT services.
Servicing Ohio, Kentucky, West Virginia and Indiana, Hydrotech also distributes products from the world's leading manufacturers of fluid power components and motion automation in the industry including Bosch Rexroth, Sun Hydraulics, Hydac International, and over 40 other original equipment manufacturers.
Celebrating over 50 Years in Business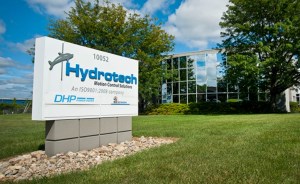 In business over 50 years, Hydrotech, Inc. was originally established as the Hydrotech Engineering Company in 1967. Hydrotech changed its name a year later and adopted the Dolphin logo to signify its mission – providers of Intelligent Fluid Power. 
Representing approximately seven fluid power manufacturers in 1969, Hydrotech merged with another sales company and continued to add more lines and services, including the entry into the design and sale of lubrication systems and components.
The first branch office was opened in Columbus, Ohio in 1972. The rapid growth of the lubrication portion of the business prompted the opening of a Cleveland office in 1977. The recession of 1982 led Hydrotech to expand their customer base to offset the dependency on the machine tool market.
A Premier Bosch Rexroth Distributor
The diversification of product offerings into the motion control marketplace and the representation of Rexroth Corporation led to further growth and the addition of the Louisville, Kentucky and Dayton, Ohio offices in 1979.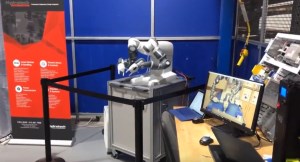 Hydrotech moved and expanded its warehouse space in 1983 and the focus was directed toward value-added services. The assembly and testing of packaged lubrication systems, hydraulic assemblies and power units, along with system integration capabilities on the electronic side, allowed Hydrotech access to new markets and opened the way for total hydraulic system design, assembly and maintenance, linear motion, & handling systems, robotics and turnkey systems.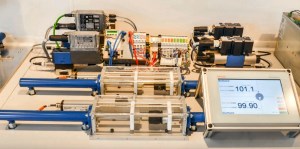 In 1995, Hydrotech moved to its current headquarters and implemented the business software by Tribute, Inc.. Hydrotech serves a four state region and a variety of industries with inventory located in their Cincinnati and Cuyahoga Falls facilities. 
Entering the Process Filtration Market
Hydrotech also entered the meter/mix field in 1998 and supplies both components and systems for precisely metering and mixing various materials for adhesives, epoxies, lubricants, etc. The systems supplied are turn-key, with custom software development for accurate electronic control.
Developing an established service and repair capability, Hydrotech has earned a reputation of servicing what they sell by employing factory-qualified personnel for servicing and repairing all hydraulic components, including servo and proportional valves. They design and build complete hydraulic power units, systems, and provide installation and commissioning services.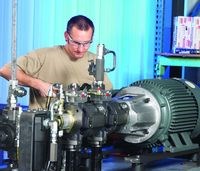 About their success, Rex Wetherill, CEO of Hydrotech, states, "One of the keys to our success at Hydrotech, Inc. has been a strong focus on giving our customers an advantage. To solve any problem that may arise, we employ a workforce made up of extremely knowledgeable professionals including a sales team that are experts in their field, an innovative engineering department that can deliver customized solutions, a highly effect production and repair sector, and a family oriented group of leaders dedicated to the success of our customer's future. This collective team of specialists is dedicated to keeping every aspect of our business and deep range of services aimed toward solutions that make the job easier and more cost effective for our customers."
Family Centric Culture Facilitates the Founding of New Division: Got-Special KIDS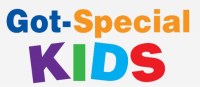 Their family-oriented culture was responsible for the formation of their division, Got-Special KIDS, which provides therapeutic, educational and sensory solutions for children with autism, developmental delays, sensory processing and other learning and behavioral challenges.
You can find Hydrotech on LinkedIn, Facebook, Twitter and YouTube.
Hydrotech, Inc.
Cincinnati & Cuyahoga Falls
888-651-5712