Tribute Customer Spotlight: Hampton Rubber Company
For almost 60 years, Hampton Rubber Company (HRC) has served a diversified market that includes marine and military, original equipment manufacturers, transportation, construction, and the food & beverage industry.
With two locations in Hampton and Norfolk, Virginia, HRC is a member of the Singer Equities Industrial Rubber family and their full line of products and brandsincludes all custom hose fabrication, fittings, couplings, adapters, custom marine, hydraulic, high performance and industrial hose assemblies; instrumentation, sheet rubber & gasketing, tubing assemblies, bearings and power transmission, sealants & sealing products, and quick disconnects.
Founded in 1961, HRC is a premier distributor for Eaton/Aeroquip and the MatchMate® Global system. HRC also carries Campbell Fittings, Continental ContiTech, Dixon, Flexaust, Ideal Clamps, OPW, PT Coupling, SSP Fittings, St. Gobain, Super Swivels and Reelcraft.
With formal lean/agile manufacturing as their foundation, they crimp, fabricate and assemble to the highest industry standards — including adherence to NAHAD and their Hose Safety Institute.
The experienced HRC staff can help you engineer proven performance in critical hydraulic applications. Their services include hose management, hose safety, OE kitting, and on site field surveys.
The growing importance of health/safety/environmental (HSE), downtime and maintenance costs now requires more disciplined asset management.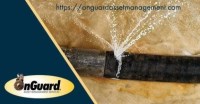 To address this, HRC provides a hose management service called OnGuard ™, which focuses on monitoring and maintaining critical hoses powering critical equipment.
OnGuard protocols and technicians perform testing, tagging, tracking and personal inspections of hose assemblies according to internal company procedures and international industry guidelines.
Hampton Rubber Company takes great pride in maintaining positive relationships with their many customers and suppliers. From the initial inquiry, through delivery and invoicing, HRC provides professional service from knowledgeable staff and technical capability from their field technicians and warehouse crew.  Click the link to check out a video overview of their company.
A Tribute customer since 1993, Hampton Rubber Company utilizes ERP software by Tribute, Inc. to run their business and servicing their customers efficiently.
By supplying best-in-class products and services and technical problem solving, Hampton Rubber Company provides customers with tremendous levels of capability, agility, and commitment.
You can find Hampton Rubber on Facebook, LinkedIn and YouTube.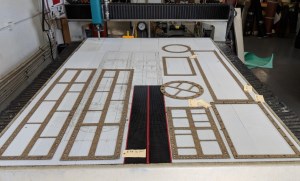 Hampton Rubber Company
Hampton, VA & Norfolk, VA 
www.hamptonrubber.com