Tribute Customer Spotlight: Colliflower, Inc.
Headquartered in Baltimore, Colliflower, Inc., a full line stocking distributor of Parker Fluid Connectors, is named after the founder, Les Colliflower, who started the company in 1951 in Ellicott City, Maryland.
Colliflower Continues Growth by Offering Quality Products & Service
The company originally designed and built hydraulic power units, some of which are still in use today. Supplying a full line of hydraulic & pneumatic hoses, hose fittings, flanges, metric fittings & adapters, tube fittings, brass fittings, quick couplings, Colliflower has grown to 31 locations throughout Maryland, Pennsylvania, Virginia, Georgia and Florida.
The company became a full line Parker Fluid Connector Group Distributor in 1987, relocating the headquarters and opening its first store selling Parker fluid connectors in Rosedale, Maryland, just NE of Baltimore City.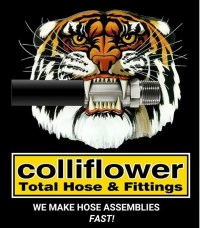 In 1998, Jim Beachley joined Colliflower as Chief Operating Officer to oversee the operations of the company, add structure, and help take the company to the next level and is now the President of the company. 
Beachley served as President of the Parker Hannifin FCG Distributor Advisory Council, which strives to develop strategic and tactical solutions to promote profitable growth and reduce transactional cost between the Parker Fluid Connectors Group and the FCG distribution channel.
Expansion of Headquarters and Upgraded Technology Set Stage for Growth
In 1999, Colliflower left their headquarters for a newly constructed facility on Pulaski Highway. The new facility encompassed a store, large warehouse and expanded headquarter offices to house the growing team.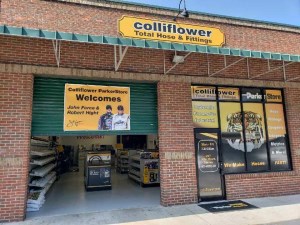 The same year, they invested in ERP business management software by Tribute, Inc. to help take their business to the next level.
This set the stage for further expansion and, by 2007, Colliflower added nine more stores in VA, GA and PA, including Parker Hannifin's 200th ParkerStore in the U.S. Acquisitions since then have added to the store count and as of 2018, Colliflower is one of the largest FCG Parker distributors with 31 ParkerStores and growing!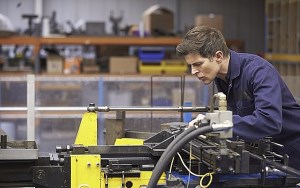 A Tribute customer since 1999, the goal of the staff at Colliflower is to exceed customer expectations by being a total hose and fitting solution, making hose assemblies quickly, and providing 24/7 service at all their locations.  Selected locations are BrakeQuip automotive hose assembly manufacturing facilities.
Colliflower Offers an Array of Services at their Branches & at Your Jobsite
Colliflower also offers custom fabrications, equipment rental, jobsite consultation, training classes, and  Shop-in-a-Box containers that are outfitted with complete hose assembly making capabilities for remote locations.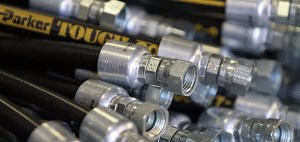 Every employee has the same objective each and every day. From the team member that pulls and ships your order to the president of the company, their goal is to do everything they can to exceed customer expectations.
Colliflower, Inc. 
GA, MD, PA, VA & FL
www.colliflower.com/