Tribute Customer Spotlight: Brennan Industries, Inc.

Since 1953, Brennan Industries has provided companies throughout the world with the highest-quality, critical flow components and is the largest independent manufacturer and supplier of hydraulic connectors in the United States.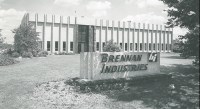 Headquartered in Cleveland, Brennan Industries has grown from one facility to a global company with 450 employees and 17 distribution and manufacturing centers across the US, Canada, the U.K and China. 
Three Generations Continue to Grow the Company
Three generations of the Carr family have helped grow the company. CEO David D. Carr has led the company since 1959. The grandson of Russian and English immigrants, his lifestyle exemplifies the strong work ethic and traditional family values that his parents and grandparents instilled in him at an early age.
Brennan Industries began by manufacturing standard tube fittings and adapters. As their customer's needs expanded, so did the depths of their lines.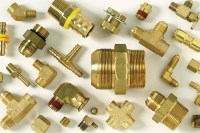 Soon Brennan was supplying O-ring face seal fittings and flareless bite-type fittings and as more foreign equipment entered the marketplace, they began providing international and DIN metric fittings.
Quality & Diversification Cornerstones of Company
Quality is what sets Brennan apart from other hydraulic and pneumatic fitting sources. "Quality is our most important offering," states David M. Carr. "As an ISO 9001:2011 registered company, we're committed to quality in everything we do. From the design and engineering…through the entire manufacturing process…to the final inspection of parts, we adhere to the most stringent quality control practices to assure superior products."
What's changed over the years is the number of products offered and the ways they get those products into the hands of customers. Expanding their offering to more than 50,000 different products, they've also grown their distribution to meet the demands of their customers through the addition of new locations and acquisitions.
Brennan Industries credits its responsiveness to the fact that it's still a privately held company with key principals active in the day-to-day operations of the business. With the reputation as an industry leader, they pride themselves on their outstanding service levels in meeting the needs of their customers.
Brennan Expands into China, Canada and the U.K.
Over the years, Brennan has added distribution centers throughout the U.S. and Canada and opened a manufacturing facility in Xuzhou, China along with two other sales and sourcing locations in China.
The acquisition of TruFlow Hydraulic Components Ltd in 2016 provided a distribution center in the U.K. and the 2017 acquisition of Versa Fittings expanded Brennan's Canadian distribution and manufacturing capabilities. The corporate headquarters is expanding and will be completed in 2019.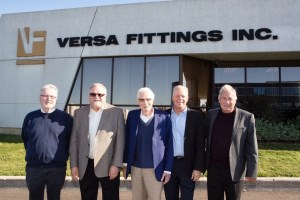 Brennan Industries does more than provide a wide variety of products; they offer more knowledge about those products. Their years of experience and technical expertise go a long way toward choosing the right fittings for your applications. They have a dedicated Engineered Solutions Team that focuses on customized solutions for critical flow components.
A Tribute customer since 1996, Brennan Industries staff members have provided their industry knowledge and expertise by serving on Tribute's Program Review Committee. As their tagline states, Brennan is The Logical Choice for Critical Flow components.
Brennan Industries, Inc. 
Toll Free: 1-888-331-1523