Tribute Customer Spotlight: ACI Controls, Inc.

ACI Controls was founded in Buffalo, New York in 1945, providing almost everything that was traditionally found in the supply area of any manufacturing facility.
Achieving Growth through Acquisitions and Diversification
In 1981, Robert Wischerath, Sr. looked to expand his business and acquired two companies representing additional product lines and subsequently merged them into ACI Controls, Inc. in 1987.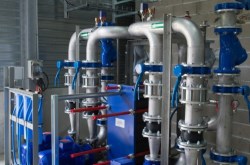 The result has been a more efficient, customer-driven organization offering value through superior industry knowledge and the most competitive prices for its customers.
In 1988, ACI re-focused its sales force into two distinct organizations: the Mechanical division and the Instrumentation division. Today, the company has expanded and now has additional divisions focused on Combustion, Filtration, Valve, Automation and Field Service Solutions. This specialization guarantees product and customer expertise as well as market coverage second to none.
ACI serves a wide variety of industries and proudly represents more than 50 of the best-known lines with such world and industry leaders as ABB, Ametek, ASCO, BS&B Safety Systems, Honeywell, Magnetrol, Mettler Toledo, Parker Hannifin, Thomas&Betts, United Electric Controls, WEG and Yaskawa, and continues to be a trusted and respected resource for many manufacturers across New York State and Western Pennsylvania.
ACI Controls Awarded Special Parker Distributor Desgination
Parker Hannifin has ACI Controls an Instrumentation Solution Center in 2010. Earning the Instrumentation Solution Center distinction is reserved for Parker Instrumentation Group's top-performing distributors; those that meet specific, stringent qualifications established by Parker including premier Customer Service, Operational Excellence and Technical Competency. ACI Controls has earned many manufacturer awards, including Parker's Diamond Team Award two years in a row.
ACI Controls is also the exclusive distributor for upstate New York and the exclusive representative for Thermon, Parker Autoclave & PGI, and Mettler Toledo Thorton & Ingold.
Six Locations to Serve Your Process Control & Instrumentation Needs
With locations in Buffalo, Rochester, Syracuse, Newburgh, Albany, Binghamton and Pittsburgh,  ACI provides a full range of services for process control equipment, instrumentation, sub-assembly, design and fabrication, engineering, calibration and certification throughout the state.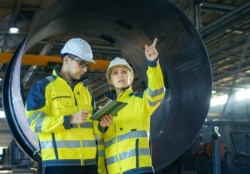 ACI Control's on-site calibration and Field services can reduce downtime and eliminate costly transportation time. ACI Controls works with customers to custom-tailor an on-site program that works for their business.
ACI Controls Offers Expert Design Engineering & Technical Support
Trained ACI technicians have the equipment and expertise to perform required calibrations, installations, maintenance, troubleshooting and repair on site or at any of the six locations.
John Wischerath, Jr joined the company in 1987 and serves as the VP of Operations. ACI Control's attention to quality goes well beyond the products and services they sell.
From field sales personnel to the customer service and support teams, the entire organization stands ready to provide expert product advice, application assistance or technical support whenever and wherever needed.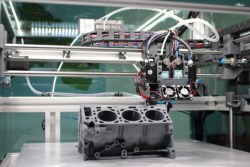 A Tribute customer since 2008, ACI Controls utilizes TrulinX software to run their business efficiently and continue their expansion into new territories, acquisition of product lines, and ability to provide additional technical services. Check out their blog with industry articles or find them on LinkedIn and Facebook.
ACI Controls, Inc.
Buffalo, NY
Albany, NY 
Rochester, NY
Pittsburgh, PA
Syracuse, NY
Binghamton, NY