How Industrial Distributors Can Easily Manage Special Pricing Agreements and Increase Profit
Are you an industrial distributor that has Special Pricing Agreements (SPAs) with some of your top accounts?
Many distributors work with manufacturers for special pricing that is good for a defined, limited amount of time for one or more customers. These plans can be hard to manage and often require a lot of staff time and may result in lost revenue from the vendor or mistakes in billing the customer.
Frank Hurtte, founder of River Heights Consulting, writes why SPAs are needed in the marketplace in his article for Industrial Supply, Exploring the SPA.
Over the past decade of change in the manufacturing and distribution industry, we have seen countless mergers and acquisitions that have given rise to SPAs.
Hurtte states that SPAs fall into three basic categories:
Across the board sub-distributor pricing on everything
Lower prices for a specific customer or customer type
Lower pricing on a couple of products from their catalog
The ability to maintain pricing flexibility in the distribution channel offers industrial distributors with SPAs an incredible advantage.
Predominantly, manufacturers that offer special pricing agreements (SPAs) to their respective distributing partners can support a wide range of end-customer and market situational needs.
While utilizing SPAs more frequently results in a versatile selling strategy for distributors, it also creates more work for their staff with the increased time devoted to tracking and managing them.  
Effective management of SPAs is linked to higher margins according to a study by Benfield Consulting, Channel Marketing Group and Industrial Supply magazine. They found that distributor executives estimated that approximately 30% of SPAs go unnoticed by both sellers and purchasers. Their study showed that Top Performers in SPA usage earned 6.7% of their cost of goods (COGS) in SPA discounts, while Average Performers earned 2.1% and Below Average performers earned just .6%.
Effective management of SPAs is critical in obtaining higher margins
Industrial distributors who use software, like TrulinX by Tribute, Inc., to manage their SPAs can gain as much as 6% in profit margins over manual monitoring of SPAs.
TrulinX software, designed specifically for industrial distributors, allows easy setup and management of SPAs and rebates, even complex ones. With TrulinX, distributors don't have to rely on spreadsheets and spend hours monitoring these manually. SPAs can be set up by item, by vendor product code, or by customer defined prefix.
Once the price agreement expires, common practice is to negotiate new prices if the same agreement is still required, so it's important that the effective and end dates are in your software system. TrulinX allows multiple SPAs from a single vendor for multiple customers, and you can set up a unique range of effective dates for each customer.
There are multiple options for calculating the Net Price Method and Starting Price Method, giving distributors the flexibility needed to manage SPAs from different manufacturers. Plus, the line information is easily imported and exported from Excel for reporting purposes.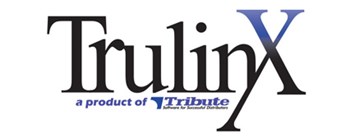 TrulinX by Tribute, Inc. can help distributors maximize the gains offered by SPAs and ensure they are reaping the highest profit margins. Use your time to sell products and create customer loyalty, not in manually managing your SPAs.
For more information regarding TrulinX software, contact us or visit Tribute.com