5 Questions Industrial Distributors Should Ask When Investing in a New ERP System
Deciding on whether to invest in a new ERP software system is not an easy task. Most employees aren't in a hurry for change and are used to the limitations of their antiquated software. The buying process can be challenging and changing software won't happen overnight. Still, the reasons to upgrade to new software in this competitive environment for industrial distributors means that anyone on an antiquated system should invest sooner rather than later.
If a new ERP software system is in your future, the best source of software system referrals are peers in your industry. Talking with companies that do what you do about their software and how it addresses their needs will provide you with a great starting point on your search.
For example, if you're a distributor that fabricates complicated power units, you'll want to know if the software can handle the management and tracking of all the components, subassemblies, outsourced work, labor and burden. If you're a hose distributor, you'll need to know if the software can handle fabrication of hundreds of hose assemblies per day easily.
Here are five questions you should ask yourself before initiating the search process.

1) Why are you considering upgrading or changing ERP software? 
The first question the management team should be asking: is there is a need for change in our business system and if so, list the reasons the change is needed, such as:
To streamline operations and improve business processes
To gain better reporting capabilities and data analytics
To better manage and track system integration, fabrication and value-add services
To attract a younger generation of employees with newer technology and be able to train quickly
To integrate with today's advanced applications, giving you the tools to stay ahead of the competition, such as an integrated e-Commerce sales channel
Because you're unhappy with your current software vendor and want to establish a partnership with a more customer-centric company
Take a good hard look at your organization, its business processes, and your staffing situation before investigating a new software solution, then document the reasons for change. Know that staying with antiquated software is hurting your business and costing you money in this competitive environment.
2) Have you mapped out your current business processes?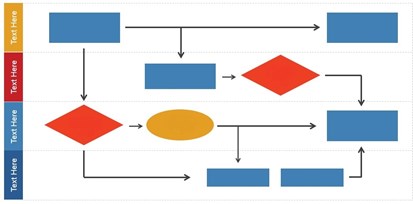 It's surprising how many companies don't map out their business processes and their flow to detect any bottlenecks and find ways to streamline daily tasks.
This is an important task because it will determine the benefits of an upgrade in new technology and establish a base line for calculating the ROI of that investment.
Business process mapping allows your employees to get a good sense of what's going on within the business – both on a day-to-day level and on a larger scale. This makes it easier to achieve the bigger goals. Identify the processes to be mapped and include the employees involved for their input. One of them may surprise you with an efficient idea or tell you about a kink in the process you didn't know about.
There are many Business Process Mapping software applications available or you can go the old fashioned route and put sheets of paper on the walls and map out the flow from initial phone call, to quotes and sales orders, to pulling inventory and fabricating product, to invoicing. Get each department involved in mapping out these steps.
3) Do you have buy-in from everyone at your company?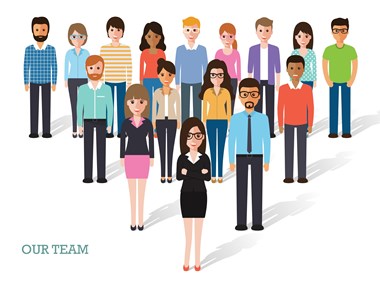 Implementing an upgraded ERP software system will require everyone to buy-in to the project and be willing to implement change. It's not enough that the management team is onboard - all those who use the software on a daily basis will need to be receptive to learning a new software system and possibly changing the way they do daily tasks.
Involvement from the executive level on down ensures the ERP implementation doesn't become a technology project, but fits into the organization's overall strategy. Organizations that use ERP software to enable a long-term process improvement strategy are more likely to realize benefits, such as improved customer service and sustainable competitive advantage.
Here's a good article from Harvard Business Review on How to Get People to Embrace Change: Emphasize What Will Stay the Same.
4) Do you have the internal resources to take on an ERP Implementation Project?
Before considering an upgrading to a new ERP system and whether everyone is on board, you'll need to evaluate whether you have the resources to devote to the project.
Unless you're implementing a simple ERP system straight out of the box, it will take time to set up the new system to help your company be more efficient. With the guidance of the ERP provider, you'll need a dedicated staff to organize how to track information in your new system.
Information such as: General Ledger Accounts, Payment Terms, Users and User Groups, Vendors, Customers,  Freight and Shipping information, Locations/Divisions, Sales Reps and Territories, Product Categories, Purchasing Costs, Price Groups and Discount Schedules, Bills of Material, Rebates, Fabrication, Repair and Value-Add Services, Bin Management, Warehouse Organization, and more.
Conducting this process is a good way to streamline your company's daily tasks will provide the best data for your management team. Upgrading to a more sophisticated technology requires work on the front-end. Do you have the resources to accomplish this or is your company running short-staffed as it is?
5) Will you ensure your staff is using the full capabilities of your new ERP system?
Once you go live on a new ERP system, it's important to ensure that your staff is using the system to its fullest potential. Successful companies recruit champions in each department and train them to become the power users.
They can then help others with issues and how best to use the software for daily tasks. This prevents employees from circumventing the system and continuing to do their work the same old way, negating any advantage of the new ERP.
A sophisticated ERP system is impossible to learn completely during the implementation process. That's why it's important to continue to utilize training options that your ERP partner provides. Whether it's via onsite visits or online training, your staff will usually learn several things that will more than pay for the cost of additional training.
If your ERP partner has an annual user's group meeting, make an effort to send a power user to the conference. Aside from the learning sessions and finding out what's coming out in future software releases, the knowledge gained by networking with other software users in similar businesses is invaluable.
Industrial Distributors: Find the Right ERP Software System for Your Unique Needs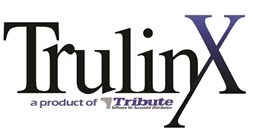 Are you comfortable using an antiquated ERP system? Know that your competitors aren't sitting still. They're using the opportunity this good economy has provided to update their technology and use all the tools they can to improve tight margins and offer superior customer service. Take the time to do your homework on this important investment by asking the above questions and talking with successful organizations in the same industry and trade associations to get their input. 
Tribute, Inc. is a provider of ERP software for industrial distributors that provide fabrication and system integration services. Tribute has over 36 years of specialization in the following industries: Fluid Power & Motion Control, Industrial Hose & Accessories, Fluid Handling & Flow Control, Fluid Sealing, Instrumentation & Process Control, Automation & Robotics, and Pump Distribution.
To learn more about Tribute's industry expertise and how TrulinX software can benefit your organization, request a demo today.