11 Ways TrulinX ERP Software Makes Counter Sales Easy for Industrial Distributors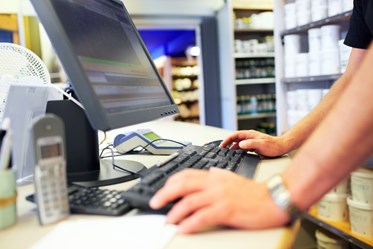 Counter sales are typically very profitable for industrial distributors, but can be hard to process through many ERP software packages. TrulinX by Tribute, Inc. is a sophisticated distribution and fabrication management software package that makes counter sales a snap.
The TrulinX counter sales module enables you to process walk-in orders, or pickups, quickly and efficiently.
You can complete the counter sales transaction directly from one screen in a timely fashion due to the following capabilities:
Easily find customers and pertinent credit information
Check inventory real time at all locations
Quickly generate a hose assembly order on the fly
Separate counter stock from warehouse inventory and easily transfer
Issue customer returns and credits on the fly
Ability to apply any pricing contracts to sale
Easily designate sale taxable or nontaxable
Multiple payment options: cash, credit card, check and "on account"
Put a deposit down on back orders / special orders
Secure (PCI compliant) credit card processing
Digital signatures on counter order receipts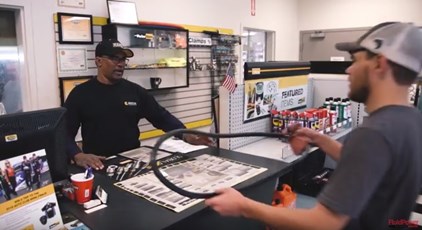 In addition, a phone order can be processed as a counter sale after-the-fact, in case a customer unexpectedly arrives to pick up their ordered goods and want to pay for them at that time. No need to delete and re-enter the order, simply modify it and process as a counter sale.
Whatever your needs, from occasional walk-in customers to a full-fledged retail counter sales business, TrulinX gives you the right tools to do the job.
Features of the TrulinX Counter Sales module:
Easy to set up and use
Reduces errors and redundancies
Increases efficiency and productivity
Ability to create a quote or pick ticked (if needed) from the counter sale screen
Allows multiple payment terms
Available credit limit calculation & automatic tax calculation
Returns and exchanges can be done easily
Allows customers to put deposits on backorders
Digital Signature capture speeds up the process and allows for faster collection of payments
Items that use serial number tracking (i.e. hose assemblies) will automatically generate serial number labels
Comments and pop-up notes or work flow instructions for specific customer or part numbers can be displayed and/or printed
Provide customer with personalized receipt
TrulinX has the specific features needed to facilitate your retail sales operation and keep the line moving at the counter.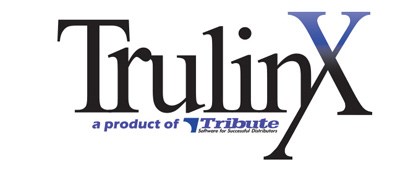 Tribute also partners with major manufacturers to streamline their distributors' supply chain including those with Eaton's Aeroquip Express and Weatherhead Port-to-Port retail sales. Eaton Corporation uses the TrulinX Counter Sales Module at their Van Wert Aeroquip Express Store which serves as a real-world training ground and laboratory for Eaton distributors.
Designed to help Parker Hannifin distributors with retail sales, over 240 ParkerStores use TrulinX to process their counter sales operations and generate Parker Tracking System labels.
For more information about TrulinX and our tools specifically designed for industrial distributors, contact us or visit www.tribute.com