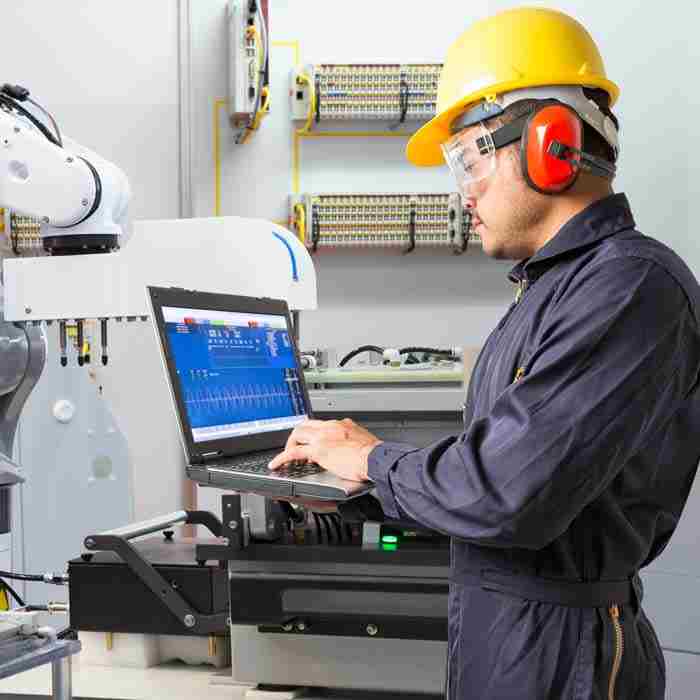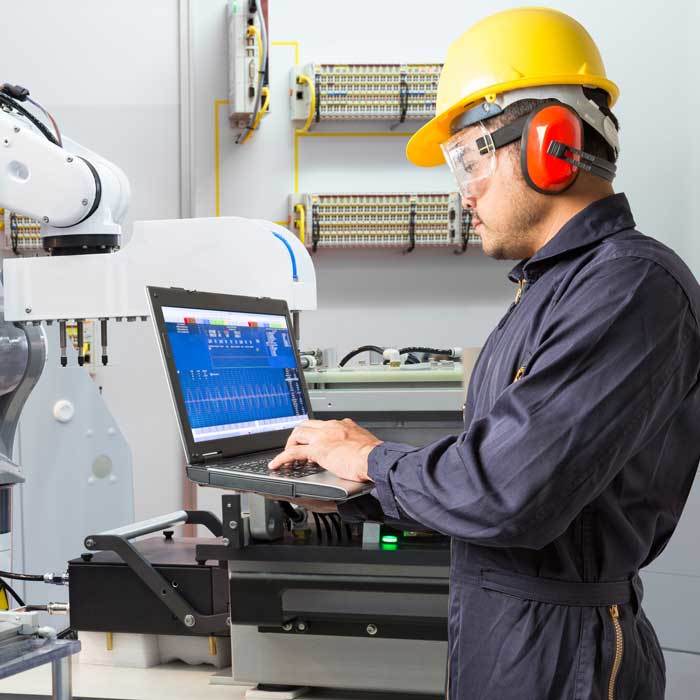 From floor jacks to cylinders, TrulinX provides a streamlined process for repairs.
Do you need to keep track of estimated and actual costs on your service and repair business? Do you want to route certain jobs to another location or a specific outside vendor? TrulinX software allows for a streamlined process for distributors who provide value add services. With its flexible user interface and a variety of routing options, TrulinX gives you the tools to manage and track your service and repair business easily and efficiently.
Specialized Features to Track and Manage Your Service and Repair Business
The ability to receive a broken pump, hose, or process control instrument, inspect it and quote the customer from one screen is key. Managing the estimated and actual repair process is crucial to profitability on each job. Capturing the labor, overhead, and part costs tends to get away from distributors, which is why TrulinX has the following capabilities to tightly manage each step along the way to ensure nothing falls through the cracks.
---
An Easy, Flexible User Interface
The TrulinX fabrication model has an easy and flexible Bill of Materials interface allowing distributors to 'drag and drop' components. Subassemblies can be created as a 'Smart Part' in TrulinX and the Work Order Management (WOM) Module provides for the use of permanent structures, Smart Part, and on-the-fly structures at any level of the bill. You can also source, expedite, and route parts all within the same screen.
Independent Work Orders
Repairs and estimates often have to be projected before a job is even official, which can be challenging when a work order doesn't yet exist. With TrulinX, items do not have to exist in order to be entered on a work order. To help make the work order process easier for distributors and their customer service reps, work orders can be entered directly from the sales order or created separately and then later attached to the sales order.
Routing Options
For distributors who provide value add services, it's unlikely that everything will be completed under one roof. Rather, you'll likely need to route certain repairs, services, parts to different departments within your organization, to other locations, or even to an outside vendor. With TrulinX, you can easily route your repairs from one source to another. You will also control the final destination of the completed repair with shipping papers generated to help personnel and outside vendors route products correctly.
Work Centers
The TrulinX Work Order Management Module allows distributors to create Work Center codes and descriptions, as well as assign a specific work center to a specific assembly. This will enable you to separate your service and repair work from your assemblies.
Design Stage
TrulinX gives distributors the maximum amount of flexibility during the design stage. Until activated, planned work orders can be assigned faux part numbers and/or descriptions (e.g., Cleaning Charge, Inspection Fee, etc.) to allow you to start the repair and calculate the estimated labor and burden. Once it's activated and components are committed, changes can still be made.
Benefits of TrulinX Service and Repair Management
Reduce Waste
What happens to the materials that you didn't end up using on a repair job? Disposition of unused parts after a repair is a snap with TrulinX. Distributors can easily put back any used pieces or components into stock or scrap, so nothing goes to waste.
Maximize Gross Margins
Within the TrulinX, industrial distributors can keep track of estimates for service and repair jobs. As actual costs are applied, the costs of the repair will be adjusted. When the repair is complete, the costs will be reconciled to provide you with a more accurate picture of your financials, so you can maximize gross margins.
Greater Visibility on Repairs
It's not uncommon for a customer to ask for a status update on a repair or service you're providing. Especially when working with an outside vendor, having this kind of visibility into the repair can be challenging to gauge. With TrulinX, however, reports and inquiries are available to list all your work in process and to expedite for a particular job whenever desired.
TrulinX is Made for Distributors Who Provide Value Add Services
Having a system that optimizes your service and repair business is important for distributors who provide value add services. TrulinX supplies you with the software and tools you need to improve margins, control costs, and increase customer satisfaction.