Protect your assets by having complete visibility into your lots.
Your industrial distribution business requires the ability to quickly trace products from receipt back through their entire lifecycle —and that may include the ability to determine at a moment's notice:
Which vendor supplied this product?
Which customer took delivery of this lot?
Has this shipment been confirmed?
Where is this lot located in the warehouse?
TrulinX provides a simple answer to these questions with just 3 clicks. Our lot tracking system gives you the power and flexibility to comply with vendor and regulatory requirements while providing you with the tools to offer better service for your customers, vendors, and internal operational staff.
Gain Visibility from Receiving to Shipping with TrulinX
The lot control/batch/heat tracking system in TrulinX helps distributors manage important information from receiving to shipping. The lot inquiry screen gives you quick access to order entries, quotes, and customer notes. Pick ticket reports tell you the location of your lots―perfect for straightforward warehouse navigation. The TrulinX Lot Control features includes:
---
Ease of Entry
TrulinX gives you the full capability to enter, store, inquire, and report lot numbered items. Individual items can be selectively designated as lotted.
Receipt of Lots
Assign lots at the time of receiving when everything is right there in front of you. This will give your customer service team real-time information upon receipt of the goods.
Picking Process Logic
Pull orders using a variety of Lot Assignment Methods at the system or Item Control level. Within TrulinX, you can choose inventory based on the following parameters:
First In, First Out (FIFO): Picks form the oldest inventory first to prevent the inventory from getting stale and unsellable.
FIFO Complete: Searches for the oldest lot/heat/batch numbers several ways to find the best fit.
Lot Complete: Searches from the newest lot to the oldest.
Manual: Ability to enter Lot and Quantity used manually during shipment.
Required Lot Assignment: Ability to force users to assign lot numbers to exact quantity received, shipped, or adjusted.
Lot Control Inquiry Screen
Improve customer service, save time, and increase efficiency with the ability to automatically view the various lots from within Quote/Order Entry or our Lot Control Inquiry Screen. Inventory can be filtered based on whether an item is lot/heat/batch tracked. Users can easily find out which numbers were received for an item and confirm which lots were shipped on a specific pick ticket.
Benefits of TrulinX Lot Control
Gain tighter control of inventory costs
For industrial distributors, inventory sitting on the shelf past its expiration date is money down the drain. Being able to track lots by expiration date will help ensure timely distribution from your warehouse.
TrulinX gives industrial distributors the visibility needed to manage the shelf life of supply items across your organization and gain tighter control of inventory cost. Easily determine whether a lot has an expiration date by assigning a number of lot control shelf life days or by entering a lot expiration date to your inventory.
Streamline warehouse operations
Orders need to be pulled with speed and accuracy in any warehouse. Achieving this means that staff will need to quickly pinpoint the bin where the lot is located, as well as the location of that bin.
TrulinX gives your warehouse staff the ability to track lots/heats/batches based on purchased order (PO) receipt lines and generate a Lot Pick Ticket Report and Item Put-Away Report that will tell you in what Bin(s) the Lot(s) are located. With TrulinX, lot assignment is manual, so you can develop a numbering scheme to align with your day-to-day operations.
Minimize recall damage
The fluid power, motion control, industrial hose, fluid handling, pump, sealing, instrumentation, process control, and automation industries are not immune to costly product recalls. While you hope it never happens, distributors need a solution that will contain and mitigate any further risk.
Lot control gives you complete traceability of every piece of inventory that moves through your warehouse to quickly and easily trace back to its group of origin. With TrulinX, distributors can immediately identify problem batches, halt the shipment and delivery of specific products, and notify customers of any issues with past orders. This kind of visibility will not only save you time, but also your reputation.
Take the Trouble Out of Tracking
Lot control is crucial to improve customer satisfaction, inventory management, and operational efficiency. See for yourself how TrulinX software can help you streamline your distribution services.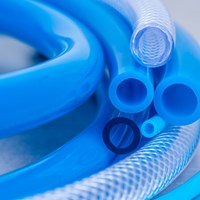 November 10, 2020
TrulinX's lot control system helps distributors of hose and tube assemblies to track inventory, generate hose assemblies, streamline operations, and more....