Keynote Speaker Announced
Jon Schreibfeder, Effective Inventory Management
We are excited to announce Jon Schreibfeder as our TribNet speaker for the conference this June. 
Jon Schreibfeder is president of Effective Inventory Management, Inc., a firm dedicated to helping manufacturers, distributors, and large retailers get the most out of their investment in stock inventory, and the author of Achieving Effective Inventory Management (6th edition).
A renowned distribution industry expert, Schreibfeder has served as an inventory management consultant to thousands of firms to improve their productivity and profitability through better inventory management.  He is the author of the National Association of Wholesale Distributors' Guess Right – Best Practices in Demand Forecasting for Distributors and is a guest lecturer in the Industrial Distribution Program at Purdue University.
Jon's Keynote Presentation
J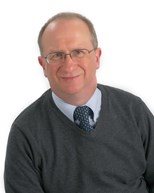 on Schreibfeder will be focusing his considerable expertise on inventory control and warehouse operations in his keynote speech to TribNet members this June. With the release of our wireless warehouse automation tool, TrulinX Air, Schreibfeder will discuss best practices in material storage, order fulfillment and other aspects of warehouse and storeroom operations. 
He will cover concepts and strategies of 21st century inventory control to minimize your overall operations and fixed asset costs while meeting or exceeding your customers' expectations of order fulfillment.