An ERP Solution that Adapts to You
An industrial distribution company is only as good as its ERP system. But what happens when your ERP solution starts to work against you? Many software companies that provide ERP solutions are beginning to force their clients to migrate to a cloud-based solution. While this model might work for some businesses, not every distributor is the same.
This is why the team at Tribute wants to give you the power to choose. No one knows your company better than you do and you should have a say in how your ERP solution operates. You should have the option to use either a hosted solution or a cloud-based solution.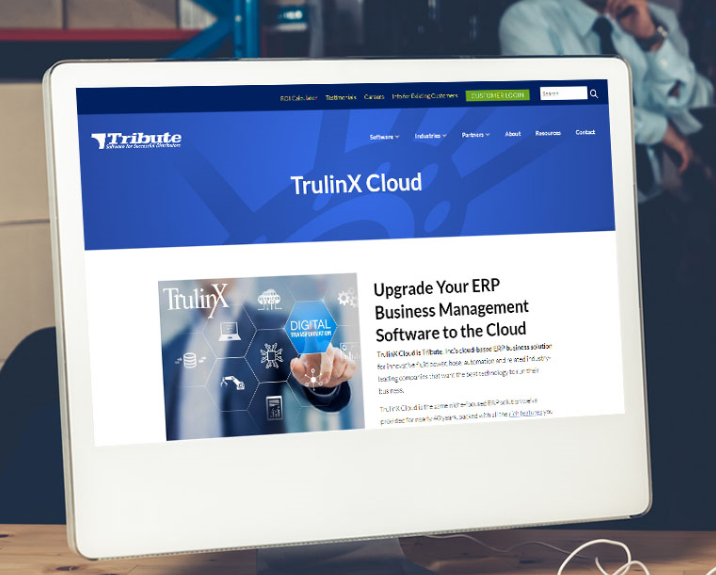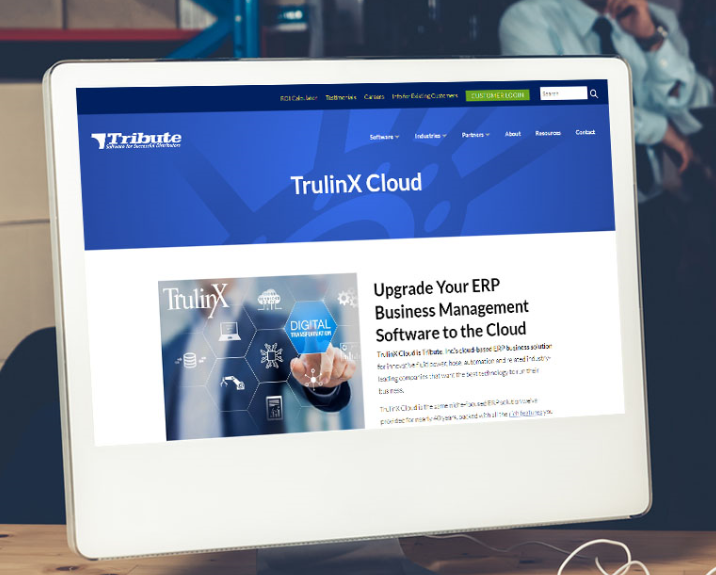 Features a Successful Distributor Needs to Effectively Run Their Business
Having worked with industrial distributors for more than 35 years there is one thing we know; no two companies are the same. Every business grows at its own pace and deserves to have a partner who will grow with them.
Our TrulinX software provides flexibility in how you interact with your ERP. If your team is comfortable and confident with a hosted, on-premise ERP solution then you shouldn't be forced into changing to a cloud-based solution.
Included in our ERP Solution are features such as:
• Inventory Management
• Order Entry and Processing
• MS Queries and SQL Reporting
• Work Order Management
Specifically Designed for Industrial Distributors
Our TrulinX business management platform was designed specifically for industrial distributors and fabricators that provide value-added and system integration services. In particular, our platform is ideal for the following industries:
Fluid power and motion control
Industrial hose and accessories
Fluid handling and flow control
Fluid sealing
Instrumentation and process control
Automation and robotics
Pump distribution 
The TrulinX Difference
Whether you use the on premise software or our cloud-based ERP solution, TrulinX will help you reach your goals. To learn more about the solutions Tribute offers with our TrulinX software, schedule a free demo today.