TrulinX Software System Training
Improving Efficiency & Productivity through Online  & On-Demand Video Training
Utilizing all the tools that TrulinX has to offer enables your staff to work more efficiently and productively. A well-trained staff maximizes the return on your investment and increases your profit margins. TrulinX online education helps you: 
Maximize efficiency and productivity
Reduce training expenses
Reduce employee downtime
Train new employees quickly
Optimize skills retention
Benefits:  Interactive Online Training classes led by knowledgeable instructors  help reduce travel costs and downtime associated with traditional training and allows your staff to learn in an interactive setting with an instructor.  
On-Demand  videos provide sessions for your staff to take on their own schedule and at their own pace. They will be able to implement knowledge gained immediately, offering real value to your work force. 
TrulinX's live virtual classes and on-demand video sessions cover a wide range of topics to enhance your expertise of distribution practices and the Tribute Software System.
Additional Services for Your TrulinX Software System
For more information on third party software, server migrations, or user upgrades, contact Jeff Waite, Customer Relationship Manager.  Phone: 800.874.2883, ext. 2250.
For an Introduction to TrulinX, Helpful Software Tips, TrulinX Releases and Release Notes, Queries, Training & Consulting Info, TribNet and Preferred Solution provider info and more, visit the Tribute Self Service Center.
TrulinX Support at 800.874.2883, Press 3 for Technical Support, then 2 for TrulinX Support

Refer a Qualified Prospect to Us and Earn Subscription Fee Credits
Scroll to bottom of page to sign up for our bi-weekly Newsletter!

TribNet 2021
Save the Date! June 21-25, 2021

TrulinX On-Demand Sessions
Accounts Receivable - Daily Processing 
Accounts Receivable - Credits, Credit Rating & Troubleshooting 
Accounts Payable - Daily Processing 
Accounts Payable - Reports, Inquiries & Common Problems 
Accounting & Reconciliation 
General Ledger Basics 
Expense Purchasing
Managing Counter Sales
Matrix Pricing
Physical Inventory Processing 
Price Update Processing 
Purchase Order Processing - The Basics
Recovering Freight Expense 
Sales Order Processing – Basic Entry 
Sales Order Processing – Commitment Allocation and Releasing 
Sales Order Processing – Reports & Inquiries 
Sales Order Processing – Managing Counter Sales
Sales Tax Setup
Understanding Inventory Management - Setup & Maintenance
Understanding Inventory Management - Forecasting Demand & Vendor Lead Time
Understanding Inventory Management - Buying & Replenishment
Vendor Return Processing
Warehouse Management
TrulinX Consulting Services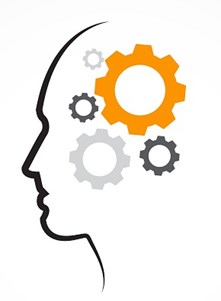 Are you using TrulinX to its full potential? Would you like to save time and money by using TrulinX more efficiently? The TrulinX team will work with you and your employees to help you solve your business challenges and maximize your software investment.
Contact TrulinX Support or 800.874.2883, ext. 401
Contact us for more information and to schedule any of our consulting offerings listed below:
Available Consulting Services
Support for a Day: Design a custom consulting engagement to fit your unique needs! An onsite consultant will work with employees either in groups or independently on issues that they may have using the TrulinX software. Create your own list of software/business issues to address.
Or you can choose from any of the following…
Best Practices and What's New: Learn about the enhancements, 'Go' menus, new screens and features that have come out since you went "Live" on TrulinX. Also learn best practices for using these features. (1 day)
New Employee Training: Onsite training for new employees. Includes permissions setup for the new employee(s) and training on the modules that will be used on a daily basis. (1 - 2 days)
BOM & Smart Part Configuration: Understanding Bills of Material and Smart Parts, including setup, pricing, and ordering. (1 day)
Discounts, Rebates and Costing: Best practices for setting up and using these modules. (1 day)
Vendor Returns: Vendor returns module setup and review. (.5 - 1 day)
Bin Management: Bin Management module setup and review. (.5 - 1 day)
Lot Control: Lot Control module setup and review. (.5 - 1 day)
Physical Inventory and Cycle Counting: Review and best practices for physical inventory. (.5 day)
Inventory Management: Covers the same topics as the TrulinX Inventory Management seminar, but taught at your office. (1.5 - 2 days, could also be broken out into multiple .5 day sessions)
G/L Reconciliation: Best practices for monthly reconciliation of General Ledger to A/R, A/P and Inventory reports on the TrulinX system. (2 - 3 days)
G/L Expert for a Day: Get a day of one-on-one help with an expert to learn helpful features in TrulinX, get an overview of the newly integrated GL package, or trouble-shoot issues.
SQL Queries using Excel: Use Microsoft Excel to access information from the TrulinX database. Learn the capabilities and limitations of performing custom queries. (1 day)
Basic System Administration: Includes checking backups, maximizing disk space, setting user permissions, loading a new release, and more. (.5 day - available via phone if preferred)
Operations Audit: We will observe and analyze your business practices and suggest areas for improvement. (varies)
All consulting engagements will include a follow up report reviewing on site activities and emphasizing improvements and changes.
Register for the TrulinX Newsletter