Welcome Eaton Distributor!
Tribute, Inc. has enjoyed a long and well-established relationship with Eaton Corporation to provide its distributors with the tools and support needed to facilitate communication, decrease transaction costs, and streamline their supply chain.
A provider of industrial distribution management software with over 34 years of experience in the hose, fluid power, fluid handling, power transmission, sealing, automation, motion control and related marketplace, Tribute offers a complete Windows SQL-based software package (TrulinX) to address the toughest distribution and fabrication demands to bolster profits.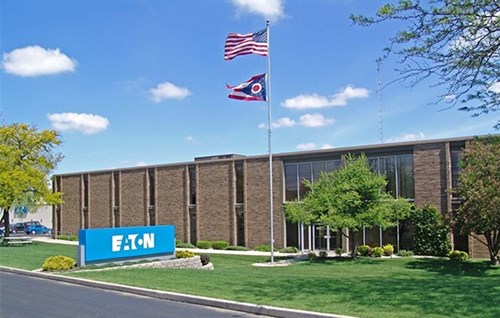 Tribute, Inc.'s partnership with Eaton Corporation has been strengthened by the implementation of TrulinX in Eaton's facility in Van Wert, Ohio. The Van Wert facility, part of Eaton's Hydraulics business, is a large manufacturer of hoses and fittings used primarily in the agricultural and automotive industries.
Eaton Corporation chose TrulinX's Counter Store application for their pilot project, the Van Wert Aeroquip Express Store. This store serves three purposes: 1) test market new products, 2) serve the local market with high quality products and services, and 3) illustrate to Eaton Distributors a "Best Practice" counter sale operation.
"The Van Wert Aeroquip Express will serve as a real-world training ground and laboratory for Eaton distributors, as well as for Eaton itself," said Jeff O'Hearn, Eaton product manager. "It will enable us to learn market needs, market dynamics, and merchandising techniques firsthand and to pass this knowledge onto our distributor partners."
Tribute works closely with Eaton to help our software users meet vendor requirements and maximize discounts all while selling the product in the most efficient manner. 
Specific advantages for Eaton distributors:
P.O.S. Sales Reporting to Eaton Corp.
TrulinX offers its customers the ability to successfully transmit the Point of Sale Report to Eaton in accordance with their standards. We create the appropriate file formats and data file transfer routines, so you can efficiently send your POS Sales Reporting information directly to Eaton via email as they have requested
Inventory Reporting to Eaton Corp.
With TrulinX, you have the ability to successfully transmit the Item Inventory Report to Eaton Corp. in accordance with their standards. The report is created with their DUNS ID for a single product code or location or all product codes and locations. The resulting output file is easily submitted to Eaton and can be scheduled to run automatically.
Easily Handle Price Updates & Adding New Inventory Items
TrulinX provides the ability to seamlessly and automatically load all of Eaton's lines price listings directly into your price matrix. No more manually keying or batch transfer of files. Use our Import Transaction feature to import new product lines or large quantities of new items into TrulinX.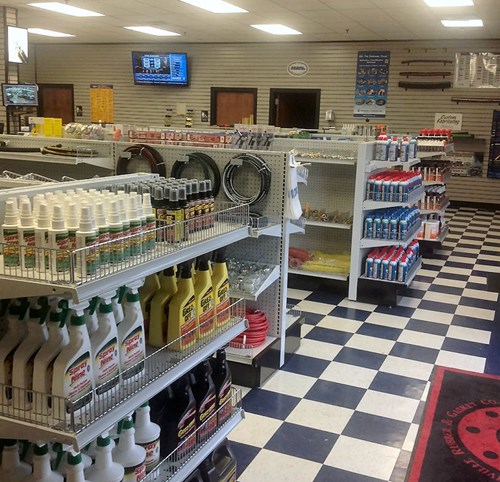 Aeroquip Express – Weatherhead Port-To-Port Stores
Easily handle your walk-in business with our counter module designed specifically with the Aeroquip Express & Weatherhead Port-To-Port Stores in mind. It allows for easy entry of items, kits, hose assemblies, etc. In addition, it allows for a quick and easy check out process that handles checks, cash, credit cards or on-accounts and ends up with a very attractive customer receipt and day end transaction analysis.
Hose Assembly Generation
TrulinX offers a hose assembly generator which allows you to design and generate hydraulic hose assemblies quickly and easily. TrulinX even calculates the cut length and labor factors for you as well. You can also create templates for each general type of assembly that your customers might order, e.g. Aeroquip 2570 series
Automatic Generation of Serial Numbers
This feature allows users to set up a standard template for serial numbers, consisting of an inner number which is incremented by 1, along with an optional prefix and/or suffix. The template is then connected to the appropriate product categories. Whenever an order is finalized for a hose assembly in one of these product categories, a new serial number will be automatically generated and printed to a label along with the pick ticket.
Consolidation of Purchase Orders
Eaton Corporation offers discounts on their purchases provided you have a certain dollar amount per Purchase Order. TrulinX's Planned PO feature facilitates the consolidation of items by Eaton Division, so you can maximize discounts and purchase the product in the most cost efficient manner. You can also specify an unlimited number of UOM and price combinations, which eliminates the need to convert all parts to one standard configuration and significantly reduces manual conversions and double entry of EDI orders.
Transmittal of PO's to Eaton
Transmit Eaton Purchase Orders electronically to My.Eaton.com (their preferred method) instead of mailing or faxing them. It expedites the process and reduces time and effort on both ends, allowing you to keep your costs down. 
Calculation of Rebates & Reporting
TrulinX offers the ability to track and manage Customer Rebates, then include the appropriate information and Eaton Program Type on the Monthly POS/Rebate report which is sent electronically.
WarehouseTWO Integration
TrulinX is integrated with Eaton Hydraulics' powerful new inventory-sharing network for its distributors, WarehouseTWO. WarehouseTWO provides a cost effective inventory-sharing tool that allows you to view your peers' inventory as an alternate source to fill your backorders and expedites. Integration with TrulinX allows you to retrieve inventory information as you enter your orders. This network encompasses the entire Hydraulics brand portfolio, including Eaton, Aeroquip, Weatherhead, Hydro-Line, Vickers, Industrial Hose, Synflex, and Eaton-Integrated Hydraulics.

"The staff at Tribute continues to listen to their customers and improve the software to make our jobs easier and faster," said Newt Clark, President of Faxon Engineering, apremier distributor of Eaton hydraulic and pneumatic hose and fittings and a Top 24 Eaton Hydraulics Distributor.
"Our old software company didn't have the industry specific knowledge and key features TrulinX has that saves us a tremendous amount of time, like integration with Eaton's Point-of-Sales reporting and rebate system. Calculating rebates and posting reports used to take me 4-5 hours each month, and now I can do it in 10 minutes." Clark also cites the automation of purchasing as a big time saver. "I spent four hours a day on purchasing, and now it's less than an hour."
Tribute is a member of your industry's trade associations including FPDA, ISD, GFA, NAHAD, NFPA and NIBA. We partner with major manufacturers including Eaton Corp., Bosch Rexroth, Gates Corp., Garlock Sealing Technologies, Goodyear, Pall Corporation, Parker Hannifin and others.
Want to learn more? Please contact us by phone at 800-874-2883 (press '1' for sales) or complete the "Contact Us" form found here.