TrulinX ERP Software Success Story: Hayes Pump
Focus on technology providers that know your industry!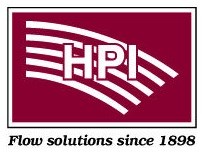 That's the biggest takeaway Eric Zadravec, CEO of Hayes Pump, has for industrial distributors looking for a software partner to help them manage their inventory and run their business.
Zadravec highly recommends partnering with a company that has an extensive history in the industrial distribution marketplace and understands the flow of business processes in that industry.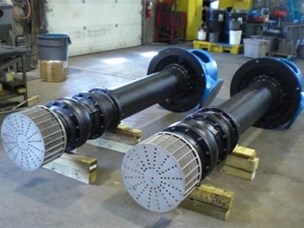 Hayes Pump is the oldest and largest stocking pump distributor and solution provider in the Northeast United States and represents 20 different suppliers of products used in transferring, metering, and filtering fluids. Founded in 1898, Hayes Pump distributes the broadest line of pump products to suit virtually every fluid handling need.
Located just outside Boston, Hayes Pump has over 40 application specialists on staff and partnerships with the best pump and flow solution equipment manufacturers in the industry.
While a number of solutions provided the basic functionality Hayes desired, only TrulinX satisfied the requirements theyidentified most critical to their success.

Primary Reasons Hayes Pump Selected TrulinX by Tribute, Inc.
The TrulinX team has a deep understanding of Industrial Distribution which is reflected in both their product and the service they provide.
TrulinX has established a reputation for high customer trust and loyalty in the Industrial Distribution community.
The information in the TrulinX database is easily accessible. This allows Hayes to retrieve, analyze and display the information in Excel or any other tool they wish to use.
Integration with other solutions is easier because of the SQL database structure.
TrulinX is able to concentrate their expertise on the core business processes of the distributor as a result of well-established partnerships for ancillary solutions.
TrulinX inventory management functionality is designed specifically for the needs of industrial distributors. Buying recommendations are designed to achieve the best balance between inventory investment and customer service.
TrulinX creates an automation of workflow from initial quote to invoicing, so that we don't have to have to do that manually or program into another software package.
Consistency of design and built-in workflow processes make training easier and enable employees to cross-train.
TrulinX has features that make doing business that much easier, such as:

Quoting process is designed to help CSRs get their customers' needs met quickly and effectively.
Quotes, PO's, Price Updates and other information can be easily uploaded into TrulinX from an Excel spreadsheet
Complex value-add orders are easy to enter and manage

Complex bill of material structures
Tracking of estimated labor and burden
Application of labor and burden
See Hayes Pump's video testimonial!
---
Tribute, Inc. is the leading provider of ERP distribution management software for industrial distributors that provide value-add services. For more information on TrulinX, fill out our contact form or call us at 800-874-2883 and ask for sales.