Register for the 2019 FPDA/ISD Joint Industry Summit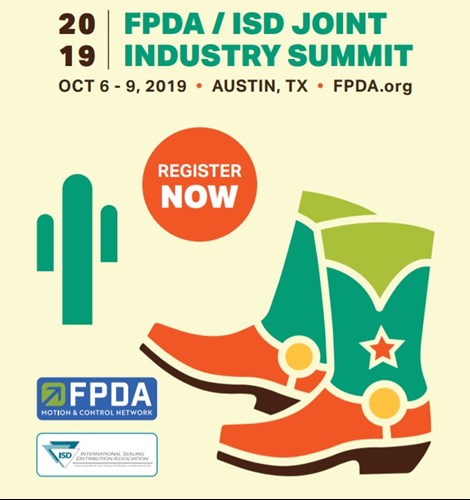 Join your colleagues for the FPDA/ISD Joint Industry Summit. This event, to be held October 6th - 9th in Austin Texas, is full of educational offerings and networking opportunities and shouldn't be missed!
Mary Kelly, PhD, CSP, Commander US Navy (Ret): Why Leaders Fail and the 7 Prescriptions for Success
Mike Staver: COO, The Staver Group:  Closing Keynote: Wellness isn't for Cowards
There will be several educational workshops and a Supplier Showcase that will give you first look at the latest and greatest in new information, products, and service.
Check out the agenda and start making your plans for this MUST ATTEND event! Don't miss out on the savings, registration rates will increase after August 12, 2019.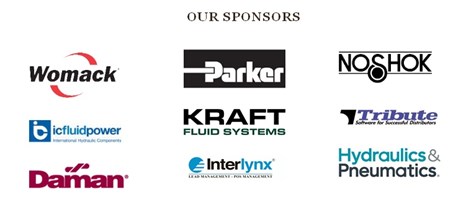 The FPDA Motion & Control Network (FPDA), representing motion solution providers who offer fluid power, automation, and electro-mechanical technologies, is a distribution-centric collaborative organization dedicated to delivering networking, education, best practices and business intelligence designed to enhance business performance.
The International Sealing Distribution Association (ISD) is a not-for-profit trade association formed to enhance the success of members through information, education, and interaction. ISD members make, sell, install and/or maintain mechanical and hydraulic seals, packing, gaskets, o-rings, and related fluid sealing products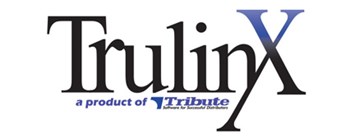 Tribute, Inc. is the premier provider of ERP business management software for fluid power and sealing distributors who provide value-added services and is a 20+ year member of both organizations and a proud sponsor of the summit. For information about TrulinX software for fluid power and sealing distributors, contact us or visit Tribute.com.