NAHAD Annual Convention Cancelled for 2020
Due to the threat of the Coronavirus and many company's travel restrictions, NAHAD - the Association for Hose and Accessories Distribution - has cancelled its 2020 Annual Convention in the Bahamas.
The original thought was to postpone it, but after a survey of NAHAD members, only a third voted to attend a convention held in late August and about 25% said hosting a convention that late in the year would impact their attendance in 2021.
This was an incredibly difficult decision for the NAHAD leadership and management team, but ultimately the right one for the health of the members and long-term success of the association.
Please note that NAHAD still plans to hold NAHAD's Annual Meeting of members virtually in April. Look for additional communications from NAHAD's EVP, Molly Alton Mullins, in the coming weeks. A lot of exceptional initiatives have occurred during the past year and NAHAD's leadership looks forward to sharing these efforts with their membership.
We at Tribute, Inc. looked forward to seeing so many colleagues and, like many, are disappointed that we will not be meeting in the Bahamas. We hope that all our customers, partners and friends in the hose distribution community are taking the necessary precautions to keep their families and community safe and healthy.
We look forward to hearing about all the new initiatives that the NAHAD board is working on and plan on attending the virtual meeting in April. For more details about the cancellation, visit the NAHAD website and we'll see you in 2021.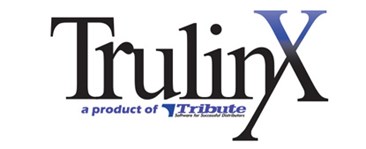 Tribute, Inc., a provider of ERP software for the hose and fluid power distribution industry, has been a member of NAHAD since 1995. Many of our customers are leaders in this valuable organization for the hose distribution community and we count many members friends as well as colleagues.   
To learn more about our software for hose distribution, contact us or visit Tribute.com