Join Tribute, Inc. at the 2019 AHTD Spring Meeting

Have you registered for the Association for High Technology Distribution (AHTD) Spring Meeting yet? Join Tribute, Inc. at the Omni Amelia Island Plantation Resort in Florida April 10-13th, 2019.
There will be some great speakers and plenty of breakout sessions loaded with relevant information and Tribute, Inc. will be there to talk about how our business management ERP software, TrulinX, can help automation and motion control distributors create loyal customers.
Check out some of the great spearkers and sessions offered:
Ben Hammersley: AI and the Meaningfulness of Industrial Automation Products and Industry
Jay Baer: Youtility - Why Smart Marketing is About Help not Hype and A Deeper Dive into Youtility with Jay Baer
Larry White: Finally! Reverse POS That Works For Everyone!
Luke Williams: Disruptive Leadership: Thriving in an Era of Constant Change​ 
Brian Beaulieu: Spring Meeting Update from ITR Economics
Dr. Ronan Tynan: Hitting the High Notes: Living Life to the Fullest
For more information on AHTD's spring meeting, click here. For hotel information, click here.
To check out the benefits of membership in AHTD, click here.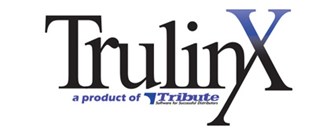 Jeff Waite from Tribute, Inc. will be attending. If you're interested in our ERP business management software for high technology, automation and motion control distributors and system integrators check out our automation & high technology distribution specific features and contact Jeff in advance to set up a meeting.