Join Tribute Inc at NAHADs 35th Annual Meeting & Convention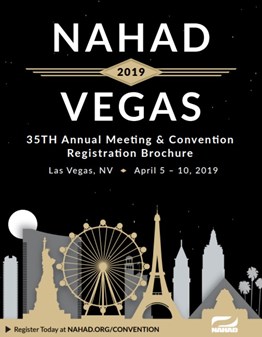 Join Tribute, Inc. and over 1,000 industry professionals from around the world at NAHAD's annual meeting and convention to be held in Las Vegas, April 5-10, 2019.
Engaging educational sessions, exceptional networking events, and the powerful Showcase of Hose Solutions will provide invaluable business opportunities for you and your team.
Speakers to include:
Ken Gronbach - The Open Secret of the Demographic World. A demographer, futurist and author, Ken writes about how countries' age curves interact to create opportunities and challenges today and in the future.
Randy Disharoon - Leaders Are Not Born. They Are Built. Designed for company executives and sales/branch managers, this highly interactive course introduces the four phases of leadership development – Build Within, Build Around, Build Up and Build Out.
Sara Lebens - How Women Will Boost Your Bottom Line. Learn the most effective strategies to recruit, retain, and develop your top female talent from a global HR expert. Diversity and inclusion is not just a buzz word; it is the secret to success.
Mike Staver - Staying Calm Under Pressure. It's not the hours you work, it's the value you get from the work you do. In this session, participants will learn what it takes to stay calm and focused even if they don't like the circumstances.
Dirk Beveridge - INNOVATE! How to Create Relevancy in the Age of Rapid Change. In this inspiring workshop, you will explore The Innovative Business™ framework that provides a practical model for creating transformative and innovative change
Denise Keating - The Amazon Effect. This session will look at the Amazon Effect and offer insights on how and why disruptors are targeting traditional channels. Denise Keating, President of DATAgility, will identify the impact of the Amazon Effect and provide lessons that can be leveraged by distributors and manufacturers
Pam Krivda - Dealing with Difficult HR Decisions. This session will tackle three tough, practical situations for employers:  safely terminating employees; managing difficult employees; and three agreements that employers will find very useful.
Joe Ellers - New Processes of Distribution Sales Management. This program provided a "soup to nuts" look at sales management from the process side.  Beginning at how to put together a sales plan, this course rapidly moves through all of the major elements of sales management, including: how to hire salespeople, how to compensate them, and a structured approach to sales
Click link for the convention brochure. Stop by and visit the Tribute gang at our booth (#404) during the Showcase of Hose Solutions on Tuesday or say hello to Bill Horrigan during the meeting to see how TrulinX software can benefit your hose distribution and fabrication organization.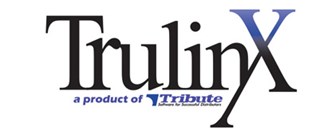 +++
Tribute, Inc. has been a 24 year member of NAHAD and counts many of the NAHAD leadership over the years among our clientele. Tribute's flagship ERP industrial distribution management software, TrulinX, is designed to meet the unique business management needs of hose and fluid power distributors and fabricators. Contact Tribute, Inc. for more information.