Industrial Distributors: Use Tribute's ROI Calculator to Determine the Benefits of TrulinX ERP Software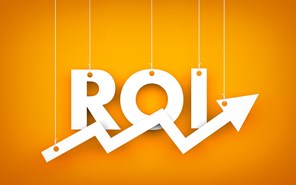 Improving business performance and making employee jobs easier are two key reasons why organizations implement ERP systems, according to data in Panorama Consulting's 2017 ERP Report. 
Companies want upgraded technology that will enable their employees to work efficiently and accurately, thereby improving customer service and profitability.
An employee that is less weighed down by inefficient business processes, who can communicate with ease cross-functionally, and who can easily and quickly access accurate data is a productive employee who delivers better customer service.
Articulate Your Pain Points & Quantify the Details
Panorama Consulting states that part of the reason companies struggle to achieve these business benefits is because they have not clearly articulated and quantified the details.
They believe that you should ask the following questions when deciding whether you have the business case to implement an ERP:
What specific metrics will drive the business benefits and show that we have realized them?
How exactly will we achieve the business benefits, whether by implementing specific modules, reducing headcount or via some other driver?
Panorama Consulting says that all of these questions and others should be answered as part of an effective benefits realization plan. Tribute, Inc., a provider of ERP business software designed for industrial distributors that provide value add services, believes their advice is spot-on and a necessary part of the process when considering implementing a new ERP.  
Use Tribute's ROI Calculator to Determine the Short and Long Term Savings for your Industrial Distributorship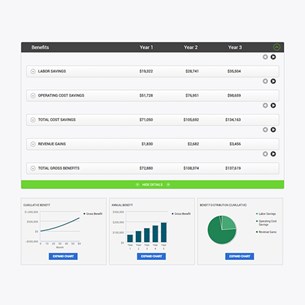 To determine how profitable an investment in TrulinX Software would be for your company, Tribute, Inc. has an ROI calculator developed by ROI Selling available on our website to calculate the savings provided in increased employee productivity and improved processes.
Using this calculator that incorporates data gathered from industry trade associations (AHTD, FPDA, NAHAD, NFPA, and PTDA) is the first step in building a quantifiable business case and determining where you can derive business benefits.
Thanks to its intuitive design, users can easily generate results that show how a TrulinX, a distribution & fabrication management system for distributors, can benefit their business.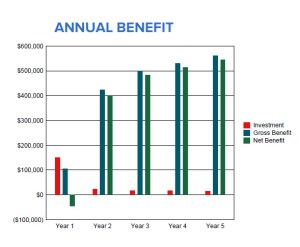 Using their company's own data, users can calculate how much they can save over a five year time period in different areas such as order entry, warehouse and assembly labor, work order management, scrap material costs, inventory management, manufacturer rebates, and more.
This complimentary value calculator can be launched by clicking the link or from www.tribute.com. 
With an effective business case, business process management, and organizational change management tools and methods in place, a TrulinX implementation will be much more likely to achieve the business benefits industrial distributors expect from their ERP business management system.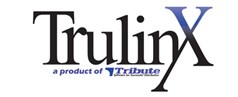 For more information about TrulinX Software visit Tribute.com, fill out our contact form, or call us at 800-874-2883.