IDCO Elects 2019 Board of Directors & Executive Committee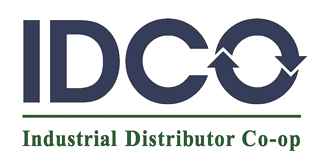 IDCO, the Industrial Distributor Cooperative, elected their 2019 Board of Directors and Executive Committee at their recent Leadership Conference.
The premier co-op for independent distributors serving the industrial community with hose, fittings, gaskets, rubber materials and related products, IDCO proves that working cooperatively can improve purchasing power and provide a competitive advantage.
IDCO members provide their customers with competitive pricing and the knowledge gained through the co-ops network of experts. IDCO endorsed suppliers provide them with the products and training to do so.
Congrats to the 2019 Board of Directors, which includes Tribute customers Jack Kem, Tim O'Shaughnessy and Lee Slavinkas.
2019 IDCO Board of Directors:
Rob Lyons – President, TIPCO Technologies, Owings Mills, MD
Jim Donlin – President, Amazon Hose and Rubber Company, Orlando, FL
Jack Kehm – President , Power Product Technologies, Denver, CO
John Tattersall – President, Frank Murken Products, Schenectady, NY
Tim O'Shaughnessy – President, Shamrock Hose and Fittings, Cleveland, OH
Tripp Batey – President, Hose of South Texas, Inc., Corpus Christi, TX        
Lee Slavinskas – Vice President, River Bend Hose Specialty, Inc., South Bend, IN
Alex McGill – Chief Operating Officer, McGill Hose & Coupling, Inc., East Longmeadow, MA
Donna Nock – Vice President, IR-G, Nashville, TN
Tribute, Inc. is proud to be a premium and endorsed supplier of ERP distribution software for IDCO and 35% of IDCO's members utilize software by Tribute, Inc.
For more about IDCO's benefits to distributors and suppliers in the hose, fittings, gaskets, rubber materials, visit idco.coop.