How Industrial Distributors Can Improve Customer Experience - Part II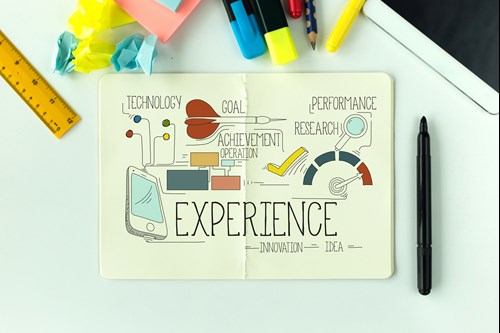 Last week we discussed how Industrial distributors, who operate on slim profit margins, must create customer loyalty through good customer experiences.  There are two courses of action that distributors should take to retain key customers and attract new ones.
Address your customer's pain points - make sure you're providing the necessary information quickly and accurately in the initial interaction. Read Part I of this post for tips on how to address this.
Create a Positive Customer Experience - don't just meet their needs, be proactive in defining the customer experience.
In Part II we address the 2nd part of this equation:
How to Create a Positive Customer Experience
Today, industrial distributors are recognizing just how much customer happiness impacts revenue, and they're focusing on transforming their customer experience to meet modern expectations.
A great customer experience is a major competitive advantage that creates customer loyalty and drives new sales - and predicted to overtake price and product as the primary brand differentiator for B2B sales by 2020.
Industrial distributors worried about the likes of Amazon or larger competitors can focus on creating the best customer experience to set them apart and retain their best customers. How can you engage your customers?
Be proactive - don't wait until something goes wrong to reach out to your customer.
Cultivate relationships - Encourage customers to surface issues and share feedback on interactions. And most of all, make it clear that you value their input.
Be a Proactive Distributor
The earlier you can set your client expectations, the better. One great method is by 'under promising and over delivering'. For instance, in B2B sales, companies who consistently fulfill orders to their B2B customers on time set a standard for their service
Instead of waiting for your customers to contact you the instant they have a problem, anticipate these problems so you can eliminate them beforehand. If you expect to receive loyal customers in return, today your company must establish meaningful conversations with customers to ensure everything's running smoothly.
Your ERP business management system should provide the ability to be as proactive as possible and ensure that you are delivering the correct product and service on time. A best-in-class industrial distributor should be able to do the following:
Create a personalized and easy shopping experience by an integrated e-Commerce solution.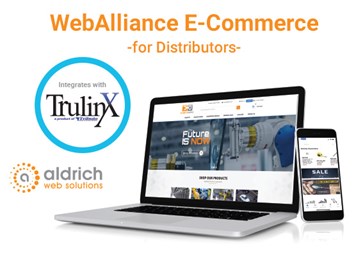 Partnering with an ERP solution provider that has an integrated e-Commerce solution, like Aldrich WebAlliance for TruilnX ERP software, allows your customers to create wish lists and order templates and view frequent order favorites - personalizing their shopping experience. An integrated e-Commerce solution also answers many of their questions quickly and on their own schedule, such as information on open back orders, past invoices, order history, inventory pricing and availability, product specification, and more.
Send quotes and order acknowledgements to customers via email, while still on the phone.
Having an acknowledgement with schematics and/or instructions for verification and approval on complex assemblies or service & repair projects ensures a correct order and covers both companies.
Be able to rob from Peter to pay Paul.
You should easily know every item's status in your organization, so you can determine right away if you can borrow stock from a future order to provide to an important customer now - even if the item is part of an assembly sitting on the shelf.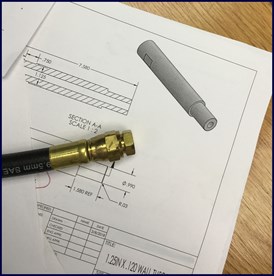 Attach images, CAD drawings, cut sheets, and schematics to part numbers.
The ability to pull up photos or schematics while on the phone with the customer ensures order accuracy from the start.
Set reminders to contact your prospects and customers on outstanding inquires/quotes.
This allows you to increase your close rate or determine how to better serve your customers on lost orders. Your ERP system should allow you to be able to set tickle dates to remind you about critical time sensitive deadlines on specific quotations.
Set aside Reserved Stock for top tier customers.
Your ERP system should have the capability to reserve a specific quantity of inventory for specific customers, ensuring you meet their delivery dates 100% of the time and prevent them from shopping elsewhere!
Customize Sales Orders to meet customer requirements.
Meet and exceed customer requirements with the ability to designate customer part numbers, customer line numbers, customer part descriptions and any necessary comments making it easy for the customer to identify the product on the receiving dock. The ability to add customer-specific and/or vendor-specific comments to items and orders ensures that any specific packing or assembly instructions for an item for a particular customer will be automatically generated on the pick tickets.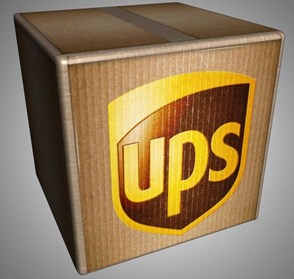 Easily provide UPS or FedEx tracking numbers for your shipments so your customers know when to expect them.
Having an ERP system that is integrated with UPS and FedEx allows your CSRs to provide this information easily to your customers while still on the phone.
Integration with an inventory-sharing service like WarehouseTWO
WarehouseTWO is an "additional warehouse" of inventory. If it's integrated with your ERP system, the CSRs can view it from their inventory inquiry screen and order the item to fill a customer's immediate needs if you don't have the part in stock. There's no better way to be a "hero" than to help a customer out in a pinch.
Mobile Sales Force integration.
Your outside sales force should be able to access important customer and order data while on the road and not have to call in for that data. Utilizing a mobile sales solution integrated with your ERP software like TrulinX Mobile by Rubber Tree Systems allows your sales team to be proactive instead of reactive.
Cultivate Relationships & Create Customer Loyalty
Service differentiation is a much more effective way to frame and measure customer service. You should make different order cycle promises to different customers depending on your customer relationship and the nature of the product.
Top customers, those that place frequent orders and spend significant dollars, need a 100% service level. If you're meeting your customer service levels by 95%, ensure that the top customers are not part of the 5% that are missing the mark.
Every point of contact between your organization and your customers and vendors is a touchpoint. Salespeople, packaging, advertisements, manuals, CSRs, packing lists, invoices, catalogs, thank you letters and even your products serve as opportunities to improve your customer service experience.
A best-in-class industrial distributor should be able to do the following to cultivate relationships and loyalty with top customers:
Be able to denote Major Account status on your top accounts.
This ensures best-in-class service to your key accounts, especially important if training new employees not familiar with your customer base.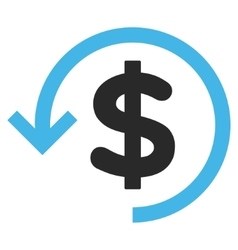 Work with your suppliers to offer rebate programs for your large customers.
Many manufacturers provide rebate programs for large customers. Your ERP system should allow you to gather and report the information easily to collect every dollar qualified under the supplier's rebate program. You shouldn't have to spend hours or days collecting this important data. TrulinX is integrated with many major manufacturers to streamline the distributor supply chain, such as: Bosch Rexroth, Dixon, Eaton, Gates, Garlock, Pall, Parker Hannifin, Sun Hydraulics, and more.
Notify customers about pricing changes in advance.
Your ERP system should allow you to import pricing catalogs prior to the effective date and if your ERP system is integrated with a CRM, you can notify customers about upcoming price changes for a particular product line, allowing you to get rid of inventory quicker.
Create opportunities to ask for customer feedback.
You should have the ability to add comment boxes on Quote or Sales Order Acknowledgements and other documents going to your customer. The ability to automatically ask for customer feedback during the sales process is invaluable.
Though most industrial distributors know customer experience is important, most aren't sure how it impacts their bottom line; that link is customer loyalty. The long-term value of a loyal customer is huge. 
Beginning with a clear understanding of which customers are most valuable and why, distributors can prioritize investments to be able to cultivate customer loyalty by reducing the cost of serving customers and increasing their value.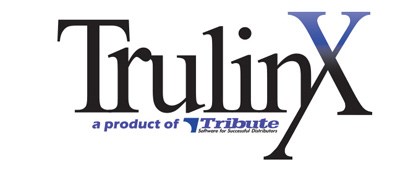 Investing in an upgraded ERP system, like TrulinX by Tribute, Inc., that is designed to meet the needs of industrial distributors and can be integrated to the many of today's applications is the first step to ensuring better customer service and building a better customer experience.

With the proper tools you'll be in a position to build real value, building relationships that will reward you for years to come. After all, in a world where nearly 90% of customers will walk after a single poor experience, the cost of ignoring customer experience may well be your survival.
Tribute, Inc. is the premier provider of ERP business management software for industrial distributors who provide value-add services in the fluid power, motion control and automation marketplace. For more information about TrulinX, contact us or request a demo.