Educate Your Staff at VMA's Valve Basics Seminar & Exhibits in November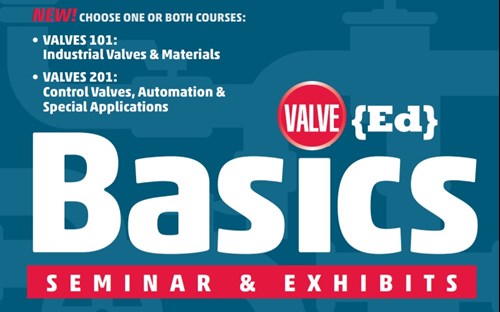 If you have staff new to the fluid power and automation industry, educating them at the upcoming VMA Valve Basics Seminar is a good option.
The Valve Manufacturing Association seminar is  being held November 12-14 at the Houston Area Safety Council in Pasadena, TX and online registration is now available for the full conference or a single 1.5 day course. Topics to be covered:
Valves 101: Industrial Valves & Materials
Valves 201: Control Valves, Automation, and Special Applications
The first course, Industrial Valves & Materials, will cover the type of basic information that everyone in the industry should know—perfect for those who are very new to working with valves. The 101 course includes an overview of the industry, as well as lessons on multi-turn, check, plug, ball and butterfly, pressure relief valves and materials.
The more complex flow control products that employ electronics and automation will be covered in in the 201 course: Control Valves, Automation and Special Applications.  As in the past, each event includes a hands-on learning experience—the Valve Petting Zoo—that focuses on products covered in the classroom portion of the program.
Who Should Attend? 
This course was created specifically for newcomers to the industry so it is ideally suited for recent graduates and engineers in the early stages of their careers. In addition, those who understand the basics of mechanical valves can expand their knowledge by attending the electric portion of the program. New this year: both courses can be taken, or attendees can choose to attend one or another.
Attendees typically include:
A variety of professionals employed at plants and facilities that use or work with valves, actuators and controls
More experienced professionals with knowledge of one specific product type but in need of an overview of the entire spectrum of valves, actuators and controls.
New employees at valve, actuator and control companies
Personnel from EPC or AEC firms who are involved with specifying valves
Distributors and manufacturers' reps who sell these products
Companies that provide supplies and services to the industry
And anyone who could use a refresher course on valves, actuators and controls!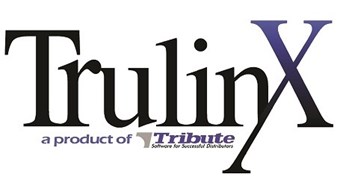 Tribute, Inc. is a provider of ERP business management software for industrial distributors and manufacturer's reps in the fluid power marketplace who provide value-add and design services. If you're in need of upgraded ERP technology, check out the benefits of TrulinX software.