Check out ParkerStore's Blog - The MRO Authority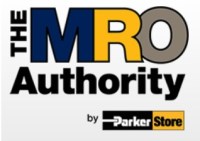 Parker Hannifin has a blog for their ParkerStore customers - the MRO Authority - a go-to resource for the Maintenance, Repair, and Operations (MRO) in the digital space.
Parker's goal is to improve your productivity and profitability with information on ParkerStore Service Points nearest you, Parker product and Technology Centers (Hydraulic, Pneumatic, Seal) updates, expert tips, troubleshooting, how-to articles and the latest industry news.
They're ready to help you; not just with critical replacement parts, but solutions. And it's important those solutions are available where you are - onsite and off. 
The ParkerStore Distributor network is the Industrial Retail® arm of Parker Hannifin, established to be a local source for hose, fitting, hydraulic, pneumatic and filtration products and services.
MRO Authority blog topics include:
expert tips and solutions for your business – both large and small
how-to articles and videos
the latest industry news
Some examples:
HVACR Tech Tip: Using Bi-Directional Solenoid Valves for Heat Pumps 
Seven Myths About Oil-Free Compressors
Racetrack Grooves: Can O-Rings be used in Non-Circular Groove Patterns?
To Replace a Hydraulic Hose, Remember: S.T.A.M.P.
How to Ensure Proper Hose Measurement and Assembly Length Every Time
Tribute, Inc. has partnered with Parker Hannifing to streamline their distributor's supply chain. To see how Tribute's TrulinX distribution management software can benefit Parker distributors, click here.