Brennan Industries Expanding Services in Canada
Brennan Industries, manufacturer and supplier of hydraulic, pneumatic and instrumentation fittings and adapters, has been busy this year expanding services in Canada.
In April, the Brennan Montreal office moved from St. Laurent, Quebec to a newly renovated space in Laval, Quebec. Located about 20 minutes away, the new Brennan location in Laval has more than double the office and warehouse space, and was built entirely to Brennan specifications. It provides easy access to main highways and is located in a corporate park setting.
The Brennan Mississauga office moved into the space which was previously Versa Headquarters. This space will serve as their new combined headquarters for Canadian operations. More than 4 times the size of their previous Toronto location, the space consists of offices, warehouse space and manufacturing facilities and is located near major highways, with easy access to Pearson International Airport.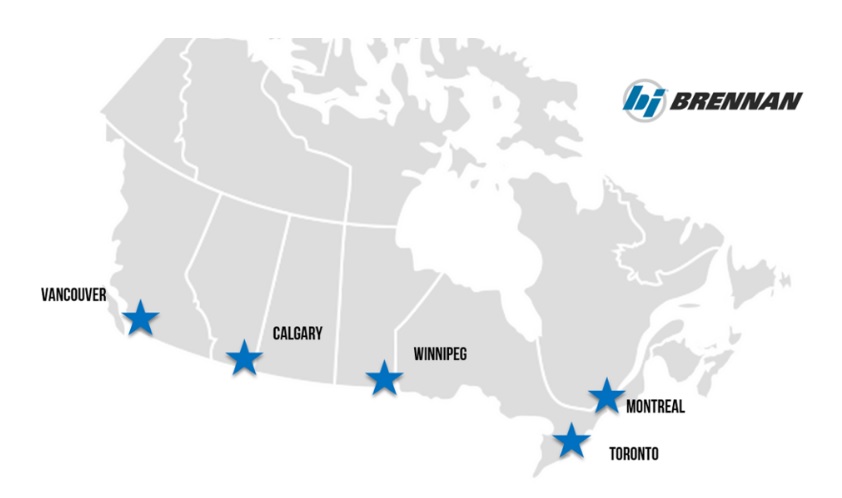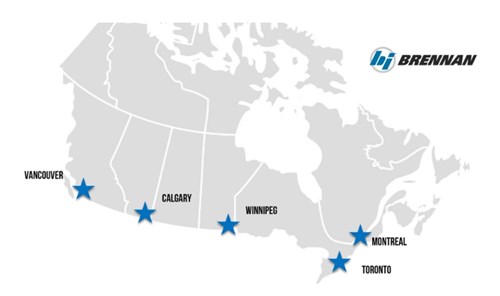 Also, at the end of November 2018, the Calgary distribution center will be moving to a new location that's more than double the size of their current space.
The new Calgary facility will be state of the art and have the same modern look and layout of their new Laval, Quebec location. 
This tremendous increase in size will give Brennan Industries the ability to stock a wider variety of products and allow them to more efficiently serve customers. 
###
Tribute, Inc. is a software partner for Brennan Industries and provides ERP software for industrial distributors who provide fabrication and system integration value add services.