Software Support Specialist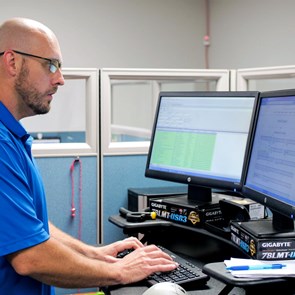 Tribute Inc. in Cuyahoga Falls, Ohio is seeking a motivated Software Support Specialist to contribute to our continued growth providing enterprise software to our customer base of distributors and fabricators spanning across US and Canada. We pride ourselves on having a deep understanding of our customers' business processes and unique requirements.
This position provides high-quality customer support for our proprietary software and third party packages.
This is a work from home position.

Position Description
Specific experience and requirements include:
Troubleshoot issues/problems reported by end users
Address client questions about features and functionality.
Effectively track completed work utilizing ticket tracking software
Deliver complete resolutions with professionalism and care.
Build sustainable relationships and trust with customer accounts through open and interactive communication.
Provide accurate, valid and complete information by using the right methods/tool
Handle customer complaints, provide appropriate solutions and alternatives within the time limits; follow up to ensure resolution
Follow communication procedures, guidelines and policies
Collaborate with team members to get customers solutions effectively and efficiently.
Recognize when issues needs to be expedited or escalated.
Help develop procedures for business operations and improvements.
Protect clients' confidential information
Requirements
Successful candidate will also possess:
Post high school degree or equivalent relevant customer service
Proven customer support experience or experience as a client service representative
Ability to analyze data and utilize trouble-shooting skills to provide solutions in a timely manner.
Strong telephone handling skills and active listening
Friendly and customer oriented with the ability to adapt/respond to different types of personalities
Excellent written and verbal communication and presentation skills
Ability to multi-task, prioritize, and manage time effectively
Travel is required up to 30%